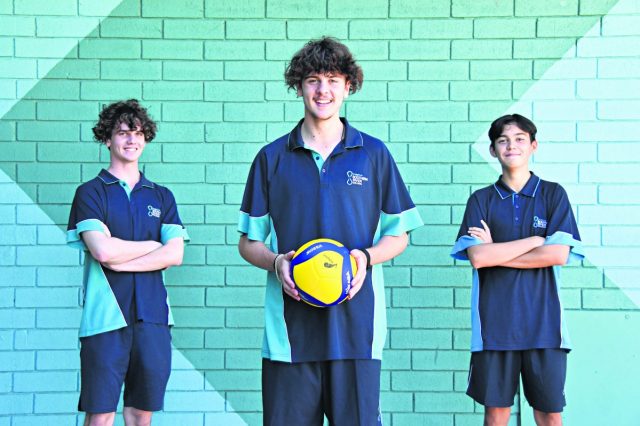 Volleyball is taking off at Southern River College, with three students selected to play at the State level.
Despite Volleyball not officially being part of the school's curriculum, students Ethan Leete, Jesse Whittington and Jayke Meldrum have just been selected for a high-performance team in the WA Volleyball Junior League.
Part of the credit must go to the school's Volleyball Club, run by maths teacher and volleyball fanatic Eugene Lee.
"I play quite a bit of volleyball outside of school, about six days a week," he said.
I do a lot of coaching as well and I love the sport, and I love sharing my passion for volleyball with the kids.
"Volley Ball club plays twice a week at school, at 7am.
"So, the kids have to rock up early, they have to be committed to the club and work really hard.
"We try and foster a positive environment where kids can improve, work on their skills and at the end of the day have a lot of fun.
"There isn't a volleyball program yet, I believe it's being pushed for next year, but in the last couple of years there have been teachers who have volunteered to run some sort of volleyball club because it's such a popular sport at school.
"You can walk around at lunchtime and see kids in a circle practicing passes, so we thought we'd tap into that and it's a really good way to build relationships with the kids outside of the classroom."
Mr Lee said Ethan, Jesse and Jayke had worked incredibly hard to achieve their volleyball goals.
"I'm very proud of their achievements, it's all down to their hard work and dedication.
"They're at every training session, they help me out with coaching other kids, they mentor the other kids and they've worked really hard, I'm proud of their commitment."