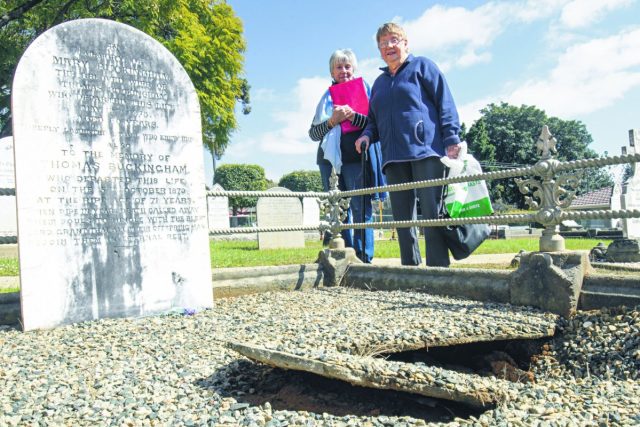 A cemetery conservation group, run through the Saint Mary in the Valley Anglican Church in Kelmscott, is raising funds to have a professional draw up a management policy and repair some of the old grave surrounds, which have deteriorated over time.
The group has run for about four years to protect and revitalise the cemetery in Kelmscott.
The graveyard was gazetted in 1870 and consecrated in 1874.
The first burial to take place was Mary Buckingham, the mother of Thomas Buckingham Jr in 1875.
It is envisaged that the Conservation Group will establish and maintain plans of the gravesites to identify the families represented.
The group said it wants to form a working relationship with the City of Armadale to provide and promote the history of the Graveyard as a worthy community and tourist destination.
The money raised from the Jumble Sale will be used to have a Management Policy drawn up by a professional, the cleaning and repairing of some monumental works, which have deteriorated over time.
The group have been meeting to ensure the price of goods is reflective of their worth, and have put a lot of effort into the Jumble Sale.
The sale will be held on Saturday, August 8, from 9am to 2pm at Saint Mary's Church Hall on River Road in Kelmscott.