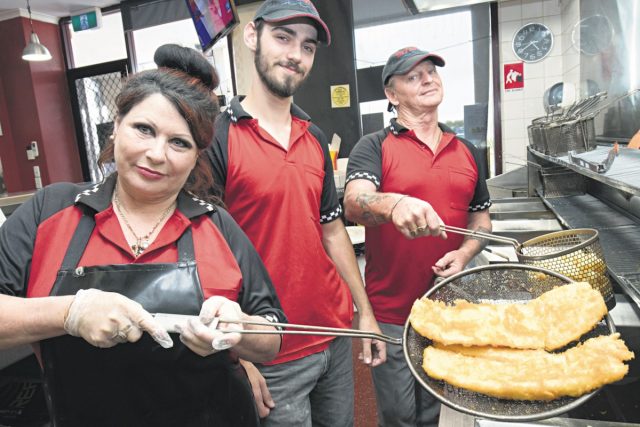 Fish and chip lovers have been advised to get orders in early ahead of the industry's biggest day of the year this weekend.
At least 20 fish and chip shops operate between the Cities of Canning and Armadale, and despite an abundance of options Terry Hunt-Mills, whose wife has operated a shop in Canning Vale for nearly 14 years, said they were always against the wall to meet high demand on Good Friday.
"It gets chaotic," he said.
"A lot of people don't realise how busy it is and walk in at 5.30pm expecting to be served immediately."
Mr Hunt-Mills said walk-in and late-order customers sometimes had to wait up to two hours to receive their order, and recommended getting in early.
"Some people phone through and order days or hours ahead, and the majority of customers are okay – but you always get the handful who walk in at 4pm and demand to be served immediately."
"Plan in advance – if you want dinner at 6pm then get your order in by 3.30pm the same day.
"It'll take a bit of pressure off us, but also all the other shops in the area."
Mr Hunt-Mills, whose Good Friday record for a single order is 40 fish, said all chippies would be working tirelessly on Friday.
"It's a good day, very busy – most of us do about a week of trade in one day" he said.
"There's an enormous amount of pressure on the cooks and staff."