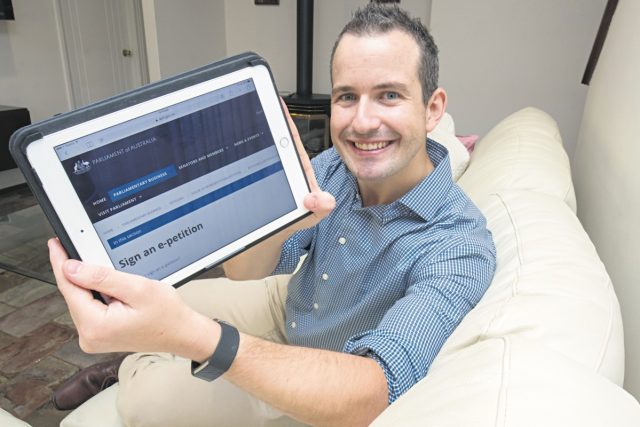 Building petitions could become a lot easier if the City of Canning introduces a new online service later this year.
On March 20 the Canning council supported a motion to investigate introducing what could be a first-of-its-kind E-Petition system, which if implemented would rid the need for local activists to go door knocking for support.
No other local council in Western Australia has offered online petitions before, and those hosted on popular online petition websites like change.org do not conform to city rules and cannot be submitted.
Major government bodies to introduce online petitioning include the Federal and Queensland governments.
Riverton, Rossmoyne & Shelley Ratepayers Association president Peter Clayton welcomed the news.
"I think everybody's opinions should be heard, and in this day and age we're supposed to be more paperless," he said.
Councillor Ben Kunze raised the issue on March 20 and said Canning should get with the times.
"In this day and age we should recognise that most people are online, and therefore we should facilitate an online means to conduct a petition," he said.
He said had seen petitions submitted with hundreds of signatures where many were ineligible because they included people from outside city boundaries.
Mr Kunze said an online system regulated by the City of Canning could clearly state the rules for signing a petition, and speed up processing time for staff.
"Anything that helps the community communicate with elected members and with the city in general is a good thing," he said.