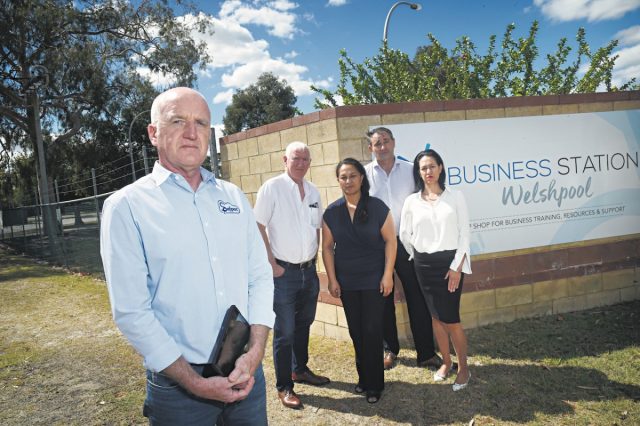 Welshpool cloud-software developer Paul Lavery said small businesses like his could be threatened if cuts to a start-up support program are approved next month.
Mr Lavery has had his own business for about two years and is based at the Welshpool Business Enterprise Centre, where the City of Canning currently charges reduced rent to tenants as part of a program to support growth.
However at the city's March 20 council meeting, councillors were presented with a proposal to increase revenue from the site by scrapping the rent subsidy and booting a non-profit support program from the lot.
The vote was deferred until April due to uncertainty over the matter on the night, but Mr Lavery said if passed at next month's meeting it could hit businesses like his hard.
"I really need the support from now until the next year or so – I've got huge development costs, so everything is a bit tight," he said.
Business Station Inc, a business incubator, provides assistance to businesses in the area including advisory services, law, and accountancy support and networking events.
Mr Lavery said the support he had received from Business Station Inc since entering the centre had been enormous, but he worried about what would happen if it were pushed out.
"They're why I moved here and they've definitely helped," he said.
The city report said significant changes in the business landscape, including new technologies like robotics and artificial intelligence, required a reassessment of its business plan, and changing rental rates on the lot after the existing lease runs out in September could bring in around $800,000 a year.
However Business Station Inc chair David Duncanson said he believed the proposal would be harmful for small businesses in the area.
"Business incubators have an over 80 per cent success rate, and over 80 per cent of those businesses stay in the area after graduating," he said.
"They are a valuable community asset because they give an opportunity for local people to start businesses.
"What is most important to the city – financial return on its asset or its people and its small business community?"
The issue is due to be re-visited on at the April 17 council meeting.
City of Canning chief executive Arthur Kyron was contacted for comment.