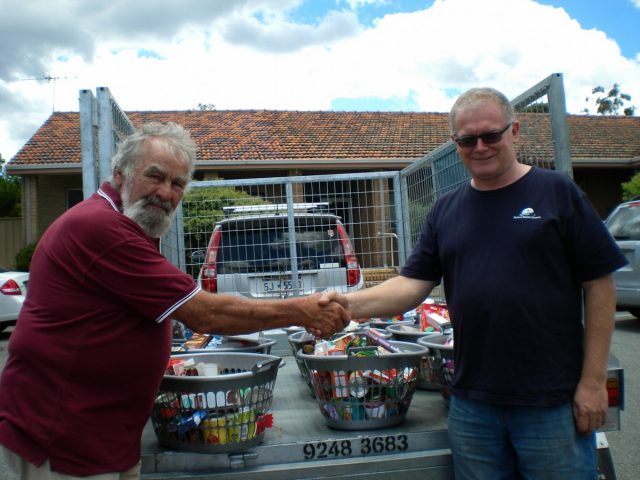 A local school community pulled together to donate hundreds of non-perishable food items to those in need this Christmas. 
Students and staff from Woodland Grove Primary collected the donations over a three-week period, which in the end equated to a total of 17 washing baskets full to the brim of goodies. 
Associate principal Jenny Lay said the staff thought it would be a great way to give back to the local community. 
"We believe that Christmas is a time of sharing and giving and not just about receiving and we thought this was a great way to help those in need," she said. 
"We put all the donations into baskets that were donated by Bunnings Armadale and handed them over to the members at Serpentine Jarrahdale Lions Club."
Lions treasurer Sandra Hansen said the group had no idea about the incoming donations until they received a call from the school earlier this month. 
"We thought there might be three of four hampers at the most so we were astounded when we saw a total of 17 baskets donated," she said. 
"We gave nine baskets to the Byford Baptist Church for its free food market and eight to Byford Uniting Church Crisis Care." 
Woodland Grove Primary is hoping to establish a tradition by taking part in the donation drive again next year. 
The baskets were handed over to each of the groups on December 6.
Serpentine Jarrahdale Lions Club president Bent Hansen hands over the donations to Don from Byford Baptist Church.