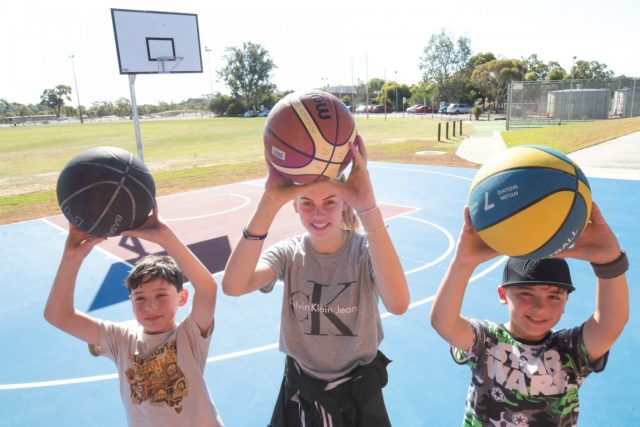 Children of all ages will have the chance to showcase their skills these school holidays at the new basketball half court in Byford. 
The courts were the latest addition to the Briggs Park Youth Precinct which also included a modern multi-purpose skate park and designated youth space. 
The project was funded, designed, managed and constructed by the Shire of Serpentine Jarrahdale with some speciality works completed by contractors. 
Shire President Michelle Rich said the new facility would help grow the area into a focal point for local youths. 
"Through consultation with those who use the precinct, it became clear that a basketball court would help to further activate the space and provide an additional activity for young people to enjoy," she said. 
"We know that in communities where these kind of precincts and facilities don't exist there are often higher rates of anti-social behaviour, vandalism and crime.
So we see the wider Byford Youth Precinct as a really important investment in local youths and a place that helps them to be active and engaged with the wider community." 
Workshops with Basketball WA and Skateboarding WA are planned at the precinct in the New Year