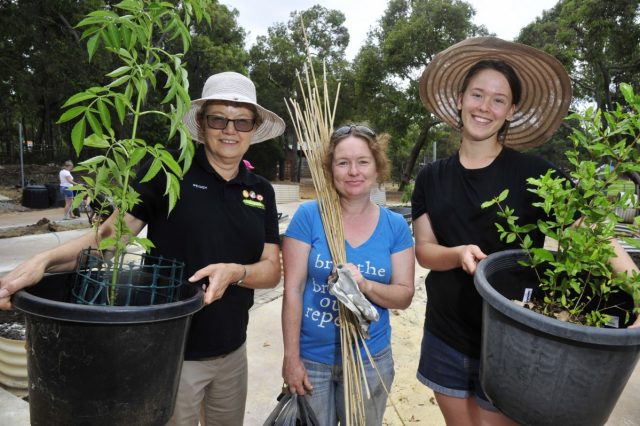 About 20 people met last weekend to help rebuild the Roleystone Community Garden after vandals poisoned all of the garden beds and produce earlier this month. 
Chairman Laurie Scidone said he visited the garden on the evening of December 7 and everything looked fantastic but the next morning members reported seeing the plants looking wilted and worse for wear. 
Testing by the group found higher than normal PH levels in the soil indicating that some sort of herbicide had been applied to the gardens. 
Mr Scidone said the recent poisoning was not the only damage the group had experienced in the past couple of months. 
"We have got six water tanks and one of them was full but someone thought that they needed the brass cap on the bottom more than we did resulting in about 6000 litres of water wasted," he said.
"Our tap connected to the reticulated water system has also been broken and a number of seedlings and about a dozen tomato stakes have disappeared." 
Mr Scidone said while the damage amount only equalled a few hundred dollars it was disappointing. 
"Considering the aim of the community garden is to bring the community together, it is unfavourable that someone has taken it upon themselves to destroy the hard work of our volunteers," he said. 
Member for Darling Range Alyssa Hayden said she visited the garden earlier this year and was disappointed to hear about the damage. 
"The volunteers' dedication and enthusiasm still shone despite the heartache over what has happened," she said. 
The recent activity has been reported to police and anyone with information was asked to call Crime Stoppers on 1800 333 000 or make a report online at crimestopperswa.com.au. 
Photographs – Richard Polden.