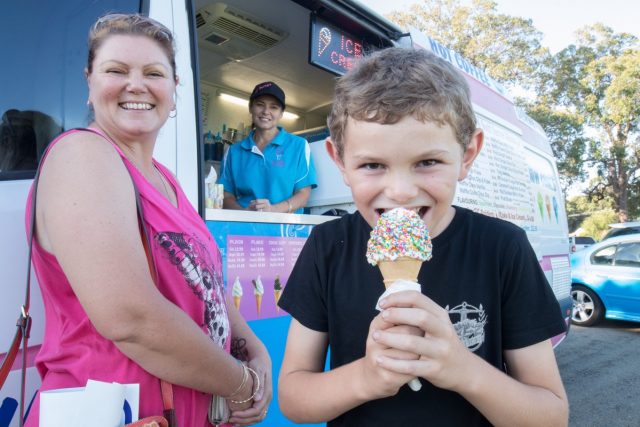 Children of all ages participated in a range of activities including hula hooping and tie-dyeing as part of last week's Harmony Day festivities.
About 100 people attended the event at Mundijong Oval, which was carried out alongside the Shire of Serpentine Jarrahdale's popular Nightfields program – a program, which offers young people the chance to try out either netball or AFL.
Shire president Michelle Rich said it was important to celebrate Harmony Day as the shire prides itself on being a place of respect, inclusion and belonging for all, regardless of cultural or linguistic background.
"It is a day of cultural respect for everyone who calls Australia home, from the traditional owners of this land to those who have come from many countries around the world," she said.
"In our shire close to 7000 of our residents were born overseas and nine-point-one per cent of our residents speak languages other than English at home.
"It is important to continue to celebrate our diversity and promote inclusiveness throughout our community."
Photographs – Aaron Van Rongen.