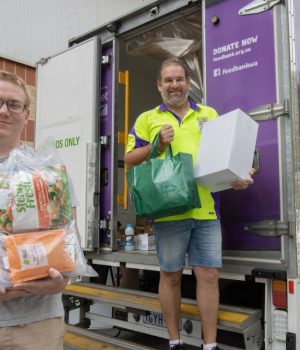 Foodbank has seen an increase in demand for support since JobSeeker and JobKeeper assistance stopped.
During the month of February, the West Australian Foodbank branches sold 293,153kg of food in comparison to March where sales increased to 302,005kg.
The Perth branch made up for more than half of the food sold in March, with 179,670kg sold throughout the Perth Metro area in comparison to 128,845kg in February.
Peel also saw an increase with 18,677kg sold in February and 25,040 in March, which equated to a 25 per cent increase in demand.
The daily invoiced sales in Peel from February to March increase by 31 per cent from 797 to 1150.
The average customers per day increased 23 per cent, or 12 more customers per day from 40 to 52.
A spokesperson from Foodbank said they've seen an increased demand for food relief.
"All across WA, including Perth and all of our regional branches we are seeing an increased demand for food relief," she said.
Federal Member for Burt Matt Keogh MP said the recent lockdown proves the pandemic is not over.
"The recent Perth lockdown proves that the COVID-19 pandemic is far from over," he said.
"Cutting JobKeeper and the additional JobSeeker supplement has left thousands of Australians behind.
"We will continue to see an increased demand for food relief and financial support until the Morrison government recognises continued targeted support is necessary.
"The government's recent cuts to JobSeeker have ripped out about $2 million a fortnight from our local economy and real people's lives are suffering as a result. The government must provide better support than it is."