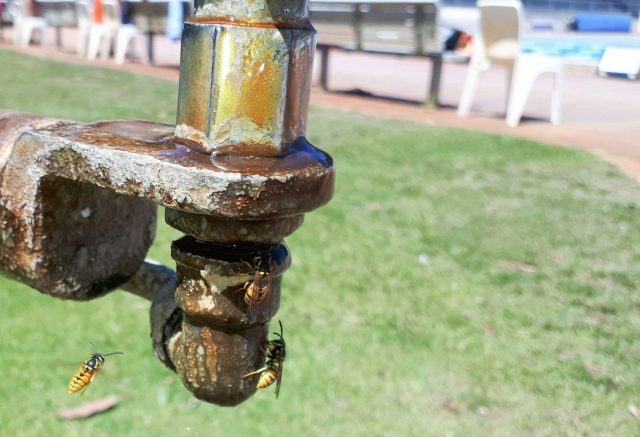 Keep your eyes peeled as the European wasp season is in full swing with more than 55 nests already found in high risk areas including the City of Gosnells, Kalamunda and other areas.
The nest contained thousands of foraging wasps so their detection is getting easier for the public to notice. The Department of Primary Industries and Regional Development most recent reports led to a queen wasp being found at the bottom of a shopping bag of groceries.
"We think it's possible the queen hitched a ride from interstate in amongst a load of fruit and veggies," they said.
Other high risk areas include the the cities of Cockburn, Belmont and Swan.
City of Gosnells mayor David Goode said the the city is supporting the Department of Primary Industries and Regional Development (DPIRD) in its European Wasp eradication campaign for 2019/20.
"Given there were a record number of nests found last year, we anticipate another busy year, with 19 nests already found in the City of Gosnells this season," he said.
"I call on the community to be extra vigilant and immediately report any sightings or suspected sightings to DPIRD.
" To make a report call 9368 3080 or email padis@dpird.wa.gov.au.
Community members can also make a report online at mypestguide.agric.wa.gov.au or by downloading the MyPest Guide Reporter app.