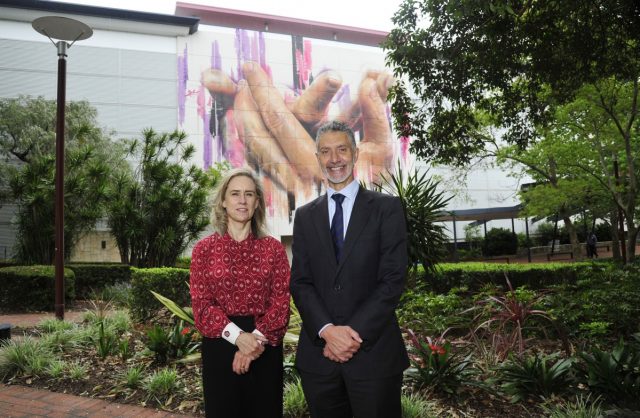 Suburbs identified as hotspots of family and domestic violence will receive extra support in the form of a new family and domestic violence hub.
According to data, WA Police recorded 2168 family violence-related assaults in the Armadale area in the 2019 to 2020 financial year, which was a key factor in the decision to place one of the new hubs in the Armadale area.
The hub is part of a $60 million package of election commitments to provide a detailed response to family and domestic violence across the state.
The purpose of the hub is to provide a range of specialist family and domestic violence and other community services in one location, creating easier access for victims seeking help and support.
The hub seeks to co-locate key support, which creates a 'soft' entry point for victims that also reduces stigma around seeking assistance.
An integrated hub service model also reduces the requirement for those experiencing family and domestic violence to 'tell their story' numerous times, which is often a traumatic experience.
According to the state government research and consultation with peak bodies, government agencies, community members, Aboriginal Elders, and people with lived experience of family and domestic violence will help inform the development of the service model for Armadale's hub, which is expected to open in 2023.
Member for Armadale Tony Buti said the innovative one-stop hub will simplify access to crucial support and services for victims suffering harm through family and domestic violence.
"I welcome the announcement of Armadale as the location for the new hub, which will promote broader benefits for the local community and ensure that women needing support have a local resource that is ready and able to help," he said.
"Combining resources in a central location will help to improve outcomes for vulnerable members of our community and reduce trauma for victims."
Minister for the Prevention of Family and Domestic Violence Simone McGurk said family and domestic violence has serious and often long-term impacts on victims' health and wellbeing, including injuries, poor mental health, reproductive health problems, alcohol and drug misuse and even death by homicide.
"As we have seen with the one-stop hubs that opened in Mirrabooka and Kalgoorlie last year, delivering integrated support to victims can help to break the cycle of abuse, and support them to recover and thrive," she said.
"There is an identified need for a one-stop family and domestic violence hub in Armadale, so I am confident that this hub will provide a valuable community service and help women and other at-risk family members to escape violence and get their lives back on track."
"The Armadale family and domestic violence hub is in the design phase, which will help to inform the location in Armadale, scope of services and total cost.
While it can be expected to have similarities to the hubs already set up in Mirrabooka and Kalgoorlie the full list of services to be provided through the Armadale family and domestic violence hub will be determined by the local engagement phase to ensure they meet the community's needs."