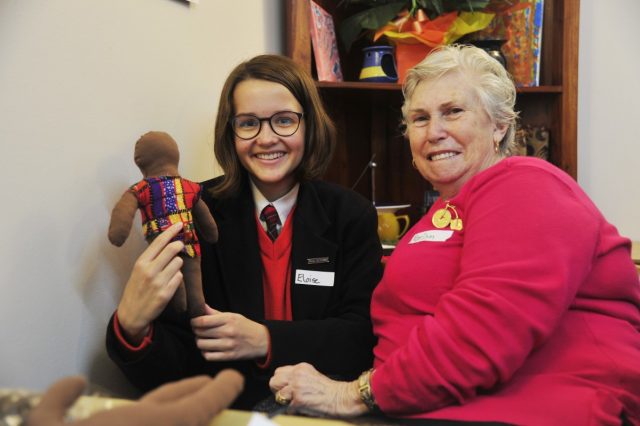 A shipment of handmade dolls will soon make their way into the hands of children in South Africa thanks to the efforts of local students and elderly residents. 
John Wollaston Anglican Community School students have been working with residents from the Amana Living Thomas Scott Hostel to make the unique dolls for children on the other side of the world. 
Deputy principal of pastoral care Nick Jones said taking part in the Uthando Dolls project has been a valuable experience for all involved. 
"The dolls are given to young children generally three to six years old to encourage play," he said. 
"They will provide companionship to a child, giving them someone to talk to and cuddle." 
Year nine student Eloise Henneberry said she has enjoyed taking part in the project. 
"I think the children in South Africa will be very grateful to receive a doll and appreciative of the time and effort that we have spent making the dolls," she said. 
"I also think they will be excited because it is a unique gift that they may not have received before."
Once finished, the students will also prepare letters to accompany the dolls, which will be presented to their new owners in the developing country. 
For more information about the project, visit the website.