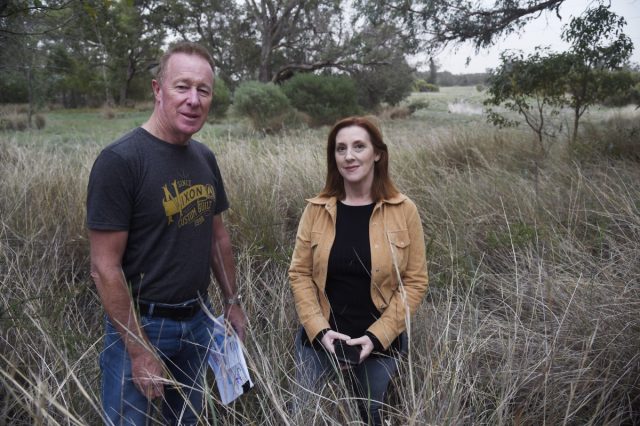 Two neighbouring local governments have very different desires for a 7.5-hectare plot of land, which contains plenty of native flora and fauna. 
Lot 801 resides within the City of Armadale and borders Tonkin Highway, Koorden Close and Corfield Street.
The WA Planning Commission changed it from Public Purpose to Parks and Recreation in 2011 at the request of the City of Armadale. 
This means the land would remain a green entry statement enabling the black cockatoo habitat and potential breeding trees to remain. 
According to City of Gosnells chief executive Ian Cowie, the city's current work depot is coming to the end of its useful life and the new depot needs to be built in another location to enable transit-oriented development to occur adjacent to the Maddington train station. 
"The WA Planning Commission suggested the city might like to use the Koorden Close land for depot facilities," he said.
"The site is well located with respect to transport access and there are no residential developments near the vicinity." 
City of Armadale councillors Ruth Butterfield and Grant Nixon spoke at a WA Planning Commission deputation last month in support of the lot remaining the way it is today. 
Ms Butterfield said if the land was changed to public purpose it would be devastating. 
"It would be disastrous to put an industrial activity on this valuable green island," she said. 
"Proposed urbanisation of the surrounding private properties will place increased pressure on dwindling habitat for birds and other wildlife. 
"To see City of Gosnells trucks and sheds instead of wetlands and black cockatoo habitat as the gateway to the City of Armadale would be awful." 
The WA Planning Commission's recommendation is being progressed to the Minister for Planning who will make a final determination.