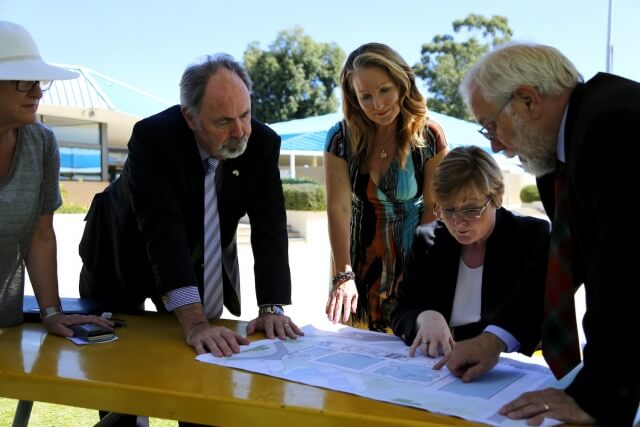 The Armadale Aquatic Centre redevelopment was a step closer after the Federal Government finalised $10 million in funding towards the project.
The $26 million upgrade will be paid for with $10 million from the Federal Government's community development grants program, $1 million from the State Government and the rest coming from the city itself.
Senator Linda Reynolds presented the contract at the facility last week.
Armadale mayor Henry Zelones said the city was delighted to receive the funding, which will see the project delivered much earlier than anticipated.
"Our community has been waiting for the construction of an indoor aquatic centre for many years with redevelopment originally scheduled for 2019-20 and it will now be completed by the end of 2018," he said.
"We campaigned for this project since the early 1990s with over $4.5 million in preparatory work already completed by the city.
"The $10 million federal funding contribution means the people of Armadale will save nearly $16 million in borrowings and interest over the ensuing decades.
"The redevelopment will result in a fantastic modern facility that will include an all seasons 25-metre pool, indoor leisure pool, program pool, crèche, gym and group fitness room."
Ms Reynolds welcomed the signing of contracts and said it was an important next step in delivering the much-needed project.
"This redevelopment will provide Armadale with a fully-integrated year-round facility ensuring the community's recreation, leisure and social needs are well-catered for," she said.
"The redevelopment has been a long time in the making and a heated indoor facility is something the late member for Canning Don Randall advocated strongly for."