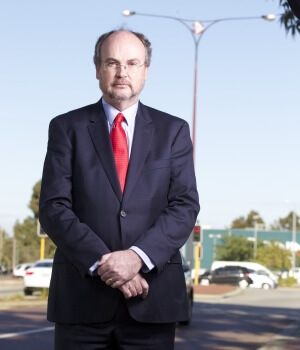 Labor member for Cannington Bill Johnston is putting his hand up for a third term because he genuinely enjoys the job of helping people.
Mr Johnston has held the seat since 2008 but came close to losing it in 2013 after a 10.3 per cent primary vote swing to the Liberals.
He said solving people's problems was the best part about his job and he wanted to continue doing it.
"I enjoy the job I find it rewarding to help people and solve problems in their lives and working for the community to make it a better place to live," he said.
"This is a working class area, people don't come in with nonsense issues.
"They come in with something that's impacting their life and they've usually tried to solve it themselves but the bureaucracy has just not listened to their side."
He said if elected again and if a Labor government is elected he would make sure there would be no further reduction of services at Bentley Hospital.
"The commitment we're making is to not reduce services further but over time you really need to look at what services can be returned," he said.
"Its actually cost effective to do things there now."
As the shadow energy minister he was also certain the sale of Western Power was the wrong thing to do.
"I think it's a vote winner but it's a deeply held philosophical position of both myself and the Labor party," he said.
"We're not doing it because its popular, we're doing it because its right."
For more state election stories and candidate profiles click here.