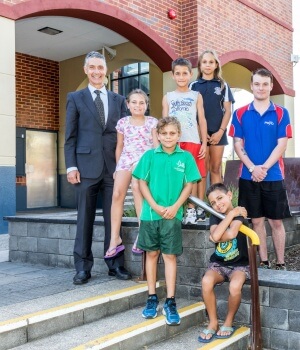 The Harrisdale Pavilion and playing fields are open for business after officially being opened last Thursday.
The facility will house the ARKS Rugby Club during winter and the Harrisdale Tee-ball Club and Touch Rugby during summer.
The City of Armadale funded more than $7 million for the facility in addition to an $800,000 grant provided through the Department of Sport and Recreation's community sport and recreation facilities fund.
Its unique location means clubs can use the surrounding Harrisdale high school and primary school ovals for carnival days and the schools can use the pavilion's facilities.
It is the first of nine City of Armadale facilities where a shared use partnership struck between the city and State Government will allow public use of the school sites.
Armadale mayor Henry Zelones said it would be a well-used facility.
"With the amount of mounds of dirt and houses that are yet to be constructed these kinds of things say to the community that they've come of age," he said.
"It gives them an area where they can walk their dog and it's just a pleasant green oasis with a hills backdrop."