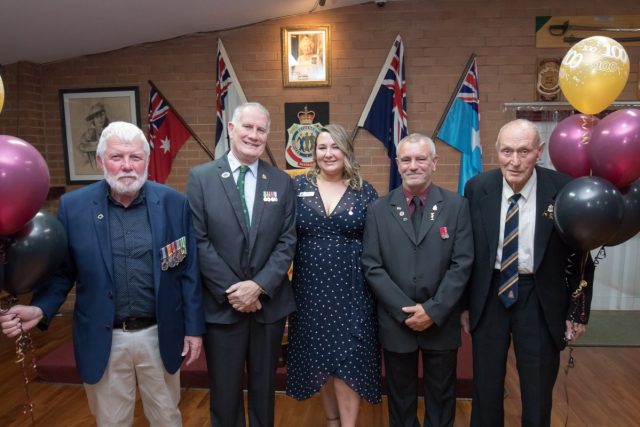 A group of distinguished guests came together for a special celebration on Saturday night to mark 100 years since the Armadale RSL sub branch first opened its doors. 
The RSL sub branch building, which now sits on Commerce Avenue in Armadale was full to the brim with more than 50 people who have been involved in the sub branch's rich history. 
Current president Lynda Zappelli said the celebrations helped recognise the 100 years of support the sub branch has provided to veterans and their families in the community. 
"The sub branch of the RSL was chartered on October 22, 1919 and the inaugural meeting at the Armadale Institute Hall, locally known as the Mechanics Institute, saw the drawing up of the club rules and the election of office bearers," she said. 
"On November 14, 1935 the first club meeting in the new hall at 1 Commerce Avenue was held and the building was later furnished by volunteer labour and opened on December 7, 1935." 
Today, the Armadale RSL has a membership of 230 service members, 100 affiliate members, 48 social members and three life members in Reg Ward (dec), Len Copley and John Hancock.
Ms Zappelli said the club has been blessed with many highlights including a visit from Bob Hawke, the moving of the cenotaph to the nearby Memorial Park and two significant renovations in 1935 and 2000, just to name a few.
Photographs – Aaron Van Rongen.