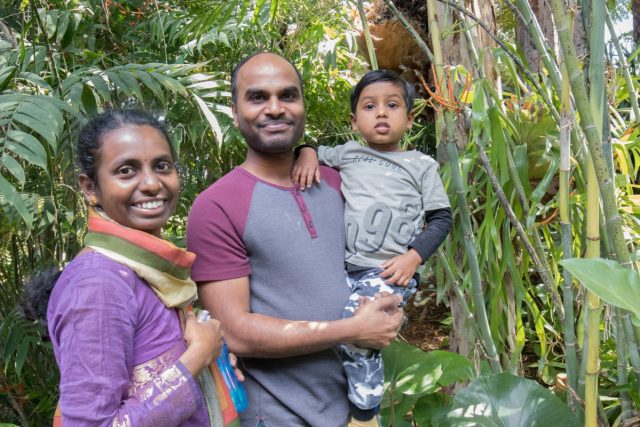 More than 400 people took time out of their busy schedules to stop and smell the flowers at a recent open garden event in Byford.
Dubbed "Tenshira", the magnificent garden on Ray Close has been brought to life by artist Shirley Fisher and her late husband Ray.
The garden attracts more than 60 species of birds and other native wildlife within the stunning surrounds, which include an array of palms, cycads, ornamental trees, productive fruit trees, vegetables and annuals.
Property owner Shirley Fisher said she first opened her garden to the public in 2004 as a way to raise awareness and funds for the Darling Range Wildlife Centre.
"After an eight-year break we decided to reopen the garden and this time we supported Doctors without Borders, a charity close to the heart of friends helping," she said.
"Last year I had planned to open the garden again when Ray became very ill, he was diagnosed with an incurable and inoperable cancer and sadly he deteriorated very quickly and lived for only three months."
Mrs Fisher said she is eternally grateful for the care that her husband had at Fremantle Hospital during his last days and chose to open her garden this year and donate all the funds raised to the hospital.
The event raised more than $7500.
Mrs Fisher said without the helping hands of many people, the event could not have been as successful as it was.
"John, Ted and Peter from Jandakot provided and donated all the food for refreshments as well as the plants for sale and manning the sales," she said.
"Ken and Denise spent many weekends helping me clean up the garden, fix brick paving and mulching, thank you to my children Raelene and Shane for their ongoing help, support and love and to all the volunteers who gladly gave their time on the weekend."
Photographs – Aaron Van Rongen.