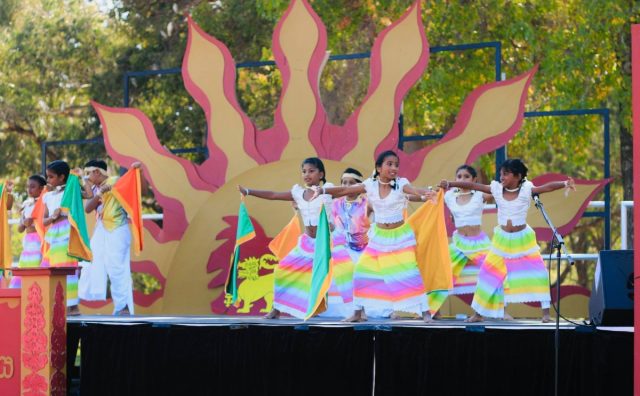 The Sinhalese and Tamil New Year, commonly known as Aluth, was celebrated last month in Kelmscott by the Sri Lankan Cultural Society of Western Australia (SLCSWA).
The SLSCWA is a not-for -profit community organisation representing all Sri Lankans in Western Australia since 1987.
The organisation aims to reflect the accurate image of Sri Lanka as a multi-ethnic nation and thereby contribute towards promoting Multiculturalism in Western Australia.
Avurudda in SinhalaPuthaandu in Tamil is a Sri Lankan holiday that celebrates the traditional New Year of Sri-Lanka.
It is a major festival celebrated by most Sri Lankans.
SLCSWA President Thushari Athukorala said the society strives to host various community and cultural events every year.
"Celebrating the Sinhalese and Tamil New Year is one of the many events we organise at a large scale," she said.
"This event houses many of our traditions and cultural activities and is one the most attended events.
"Being able to celebrate this festival means that we are able to; share our culture and traditions with our community and other West Australian communities to promote multiculturalism in WA which is what our society stands for."
The celebration of the New Year was held at Rushton Park in Kelmscott on April 17.
The Sri-Lankan New Year often coincides with celebrations for the New Year of many traditional calendars of South and Southeast Asia.
According to Mrs Athukorala the New Year is generally celebrated on April 13 or 14 and traditionally begins at the sighting of the new moon.
Mrs Athukorala said that Kelmscott was chosen to host the event due to its similarities to the Sri Lankan landscape.
"Kelmscott and its mesmerising green landscape is very similar to Sri Lankan surroundings and served to be the perfect place to celebrate the event amid the lush green surroundings giving the perfect ambiance to the event," she said.