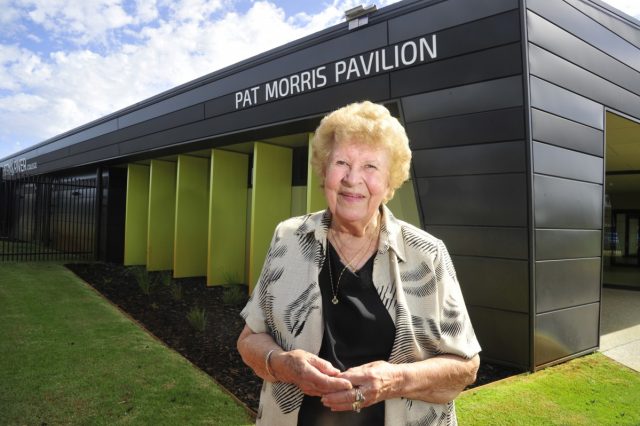 The new upgrades to Southern River College have officially been opened, featuring a new performing arts space, a sports hall, sporting courts, classrooms and a lecture theatre.
A building ceremony was held last week to unveil the school's new gymnasium building which was named in honour of former City of Gosnells mayor Pat Morris.
Mrs Morris, who is now the chairperson of the school board, was the first female mayor of Gosnells and has been dedicated to working with the school to help improve industry and education connections since 2005.
"My involvement with the college for some years is with considerable pride with the evolution of change," she said.
"With the visibility of the sports centre from the road there is another positive for our college and community, there is a very real sense of pride in the improvement, including the performing arts centre and the new science area, a wonderful environment for our students now and in the years to come.
"Thank you once again for the wonderful honour you have given me."
Mrs Morris also said in a public speech that the new facility would encourage more students to strive for sporting excellence.
"Our girls Aussie rules team finished last season with excellence, another student is a state judo champion and only last week a student representing WA in softball was featured in our local newspaper," she said.
Principal Everal Eaton thanked Mrs Morris for her constant contribution to the school over the years.
"Today is not just about buildings but is also about acknowledging the work of a very special lady, who since I have been at this college has been a tremendous support not only to myself but also to this school and its greater community," she said.
"When we decided on the name for this building it was a unanimous decision.
This project has helped to facilitate and transform our school effecting why, how and what we teach and learn."
The project cost $8.4 million.