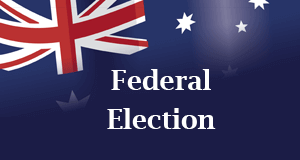 Labor candidate for Burt Matt Keogh hosted a packed town hall meeting with shadow treasurer Chris Bowen last week following a town hall forum with Labor Leader Bill Shorten earlier in the campaign.
Burt residents asked about Labor's plans to force multinationals to pay their 'fair share' of tax in Australia, proposed changes to superannuation for the most wealthy that are nor retrospective and Labor's plans to refuse tax cuts to big businesses.
The town hall also gave Labor the chance to spruik its plans to invest $23 million more in local schools, investing in state Labor's Metronet plan, funding Armadale Road Bridge at the Kwinana freeway, replacing Denny Avenue rail crossing with an underpass and creating more apprenticeship opportunities.
It also promoted plans to create more apprenticeship opportunities, provide increased tax deductions to incentivise small business to take on long-term young and older unemployed people and support a tax cut for businesses with a turnover rate of up to $2 million.
Mr Keogh said the town hall was a good opportunity for the people of Burt to get to know more about the party's policies.