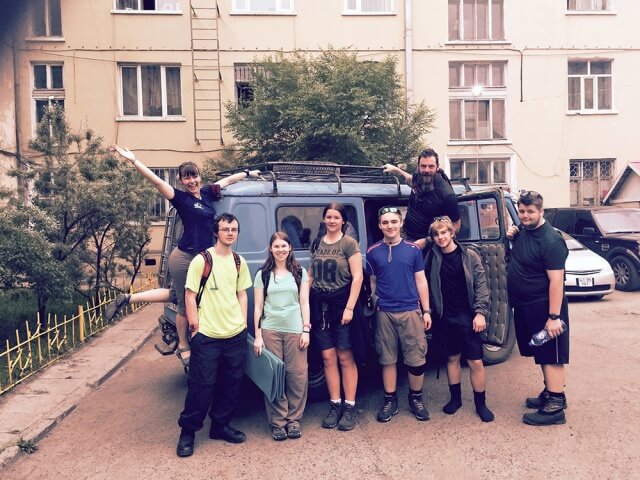 Six students and one teacher from Armadale Senior High School recently went trekking on horseback and camping out under the stars in Mongolia followed by a whistle stop tour of Beijing.
The trip was self-funded and organised by the students, who worked hard for several years to raise the $7000 per person.
Led by manager of Student Services James Eoannidis, the students arrived at Ulaanbaatar Airport in Mongolia to find their luggage, including a satellite navigation phone and emergency supplies, did not arrive with them.
The luggage finally caught up after a few days and then it was off with the expedition leader from World Challenge, a translator and local horse wranglers for three days of riding through the Khenti region of north east Mongolia.
Next came three days of trekking on foot through woodlands carrying packs.
The students were lucky to experience the Naadam Festival, which celebrates Mongolian culture through horse riding, archery and wrestling.
Next was three days restoring a music classroom in the town of Binder and interacting with Mongolian children.
The adventure continued back at Ulaanbaatar, where during a long drive to visit the statue of Mongolia's famous former leader Genghis Khan, the van broke down and they became stuck in the middle of nowhere. They had to get it patched up and then limp on to the nearest village.
Lastly, the students arrived in China's capital Beijing, where they visited Tiananmen Square with its heavy military presence and the Great Wall of China.
Year 12 student Darrel Scott said their time in Mongolia showed them they did not need technology.
"All you really need in life is good food and good company. The rest can sort itself out," he said.