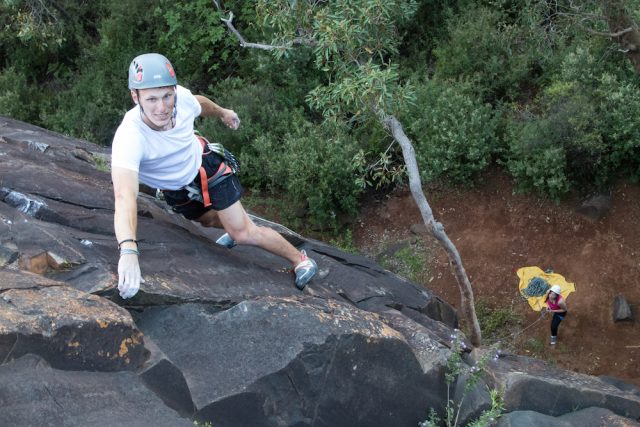 The Armadale Visitor Centre recently released its Perth Hills Armadale Regional Guide showcasing engaging activities for locals and tourists alike.
The guide has been categorised into six sections namely explorer, nature lover, history buff, culture lover, family fun seeker and foodie.
On October 2 The Examiner was invited by the City of Armadale to try rock climbing at Churchman's Brook, one of the many activities available.
Professional rock climber Mitch Woodward called it the greatest sport in the world.
He said it was gaining momentum in the southeast metro region and Armadale was a perfect location to try out the sport.
"Rock climbing is an adventure," he said.
"The view at the top is amazing."
Mr Woodward has been rock climbing for the past two years.
He has climbed all over the country and in parts of Europe.
Many times Saige Chivers-Paley, the belayer, or as he called her 'the person he trusts the most', accompanies him.
"She's the one who stands at the bottom of the rock," he said.
Ms Chivers-Paley said she makes sure Mr Woodward doesn't die.
Armadale mayor Henry Zelones said the visitor centre offered discoveries for families and friends to enjoy.
He said there are local events, wineries, rock climbing and other activities for the community.
A social media competition was running for residents and visitors through to the end of November.
To enter post a photo on Facebook or Instagram with the tag @VisitArmadale and #visitarmadale accompanied by a short caption.
There are six prizes to be won.
For more information visit armadale.wa.gov.au.