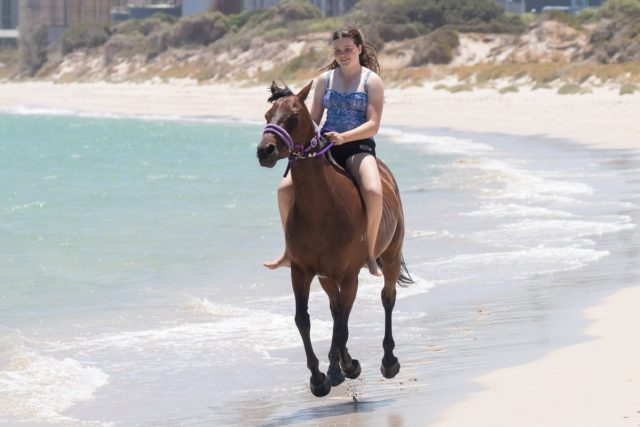 A love of horses has led a 14-year-old Darling Downs girl to be nominated in two categories in this year's Young Achiever Awards. 
Chloe Whittleton is a determined member within her local equestrian circle, frequently seen competing and teaching others the art of horse riding at Wallangarra Pony Club. 
Together with her beautiful mare, True Valorem, Chloe has inspired others to participate and give the sport a go and is always looking at ways of coaching others and mentoring them to be the best that they can be. 
Chloe was nominated for two separate categories, including the Royal Flying Doctor Service Award and the Surge Fitness Sports Award by her mother Lana and her coaches at Wallangarra Pony Club.
She said she felt shocked but excited to find out she had been named as a nominee and was proud of herself for what she had achieved. 
"I am so lucky to have the support from my family and without my horse I would not be here doing such cool things," she said.
"My horse came from local Karnup horse trainers David and Jenny Harrison who trusted me to turn this yearling into a highly placed eventing competition horse. 
"I have enjoyed all the hard work and without another local Louise Ratcliffe's help with liberty training, I would never have been able to dream to touch the clouds and soar on my beautiful mare True Valorem." 
Judging for the awards will take place on March 27 with the winners announced at a presentation dinner on May 25. 
The Young Achiever Awards began in 2016 with the aim to acknowledge, encourage and promote the positive achievements of all young people up to and including 29 years of age.