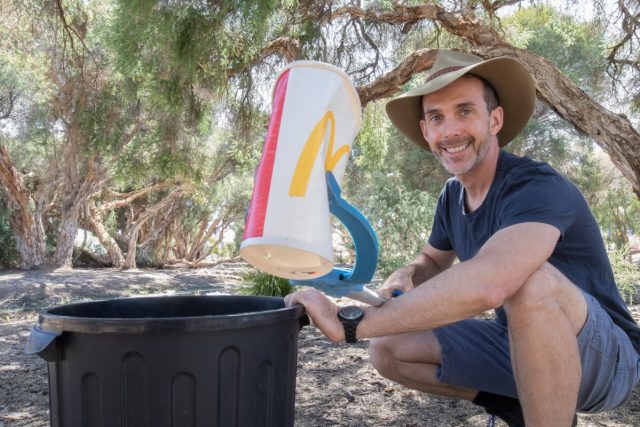 Taking on a gruelling 42 kilometre marathon at the age of 42 is no mean feat, particularly in the chilling depths of the Antarctic. 
But Piara Waters resident Stu Hopkins is determined to complete the 2020 Antarctic Ice Marathon after hearing about the race 10 years ago. 
To get him to the start line on the freezing continent Mr Hopkins is aiming to pick up a total of 20,000 litres of rubbish in his neighbourhood in return for sponsorship. 
Mr Hopkins said he picks up rubbish once or twice a week in between his work, family life and arduous training commitments. 
"I have a 60 litre dustbin that I can easily fill in 30 to 45 minutes," he said. 
"My record is 120 litres of rubbish in 20 minutes, which I found along Nicholson Road leading up to Harrisdale shops. 
"I have collected most rubbish from the wetlands in the Piara Waters and Jandakot nature reserve but also a huge amount from Robot Park in the Stockland development where we live." 
Mr Hopkins said he felt ashamed to walk past and do nothing and has taught his children not to drop litter and to pick up at least three pieces of rubbish every time they go to the park. 
"I am aiming to collect at least 20,000 litres of rubbish before race day and only three months in I have already collected 1000 litres," he said. 
"I am committed to this target regardless of donations but I hope to get $1 for every litre of rubbish collected. 
"It would be absolutely amazing to fund the entire race from litter picking but I am realistic about my prospects and am fully prepared to ask my bank manager for a loan." 
To donate visit Mr Hopkins' Instagram page @forty2stu or his GoFundMe page Litter Picking My Way to Antarctica.