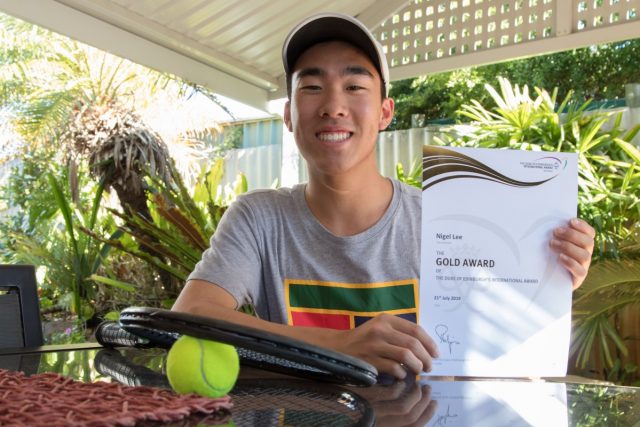 Seventeen-year-old student Nigel Lee earned his bronze, silver and gold medals at the Duke of Edinburgh Awards.
The Willetton Senior High School student said he wanted to get involved in the Duke of Edinburgh Program to experience something new.
He said it required a lot of his time and commitment to complete a total of 64-hours in four different segments including service, skill, physical recreation and adventure journey.
Through the Duke of Edinburgh Program Nigel had an opportunity to sail on the Leeuwin ship, trek on Vietnamese mountain terrain and participate in high impact trekking at Berowra Valley National Park.
"I wanted something that would put me out of my comfort zone and develop independence and responsibility," he said.
"I feel extremely proud and satisfied that all my hard work throughout my bronze, silver and gold award has led me to receive a gold award.
"My adventurous journey experiences have opened my eyes to the real world inside and outside of Australia which has made me to appreciate what I have now and what can be changed in today's society."