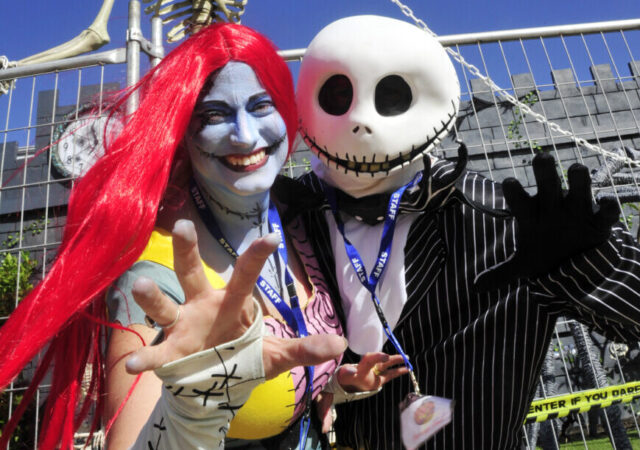 Thousands of ghouls and goblins of every description slithered up MacDougal Way on Tuesday to raise hell for the last ever Harrisdale Haunt.
The annual community event is the work of the Halloween-loving Busby family.
Bianca and Cam Busby and their five kids have been inviting the whole of Harrisdale and surrounds into their 'haunted' backyard for the past five years. In 2021, Over 2000 people came for a fright and left with a smile and a sausage sanga.
"We just love it. It might sound funny, but I love listening to the kids scream. It's the one day a year where you can just go all out with your community," Bianca said.
The family brought in a new online ticketing system this year with allocated time slots, after the astounding popularity of the 2021 event saw people queued up around the block for a good jump-scare and spookie selfie.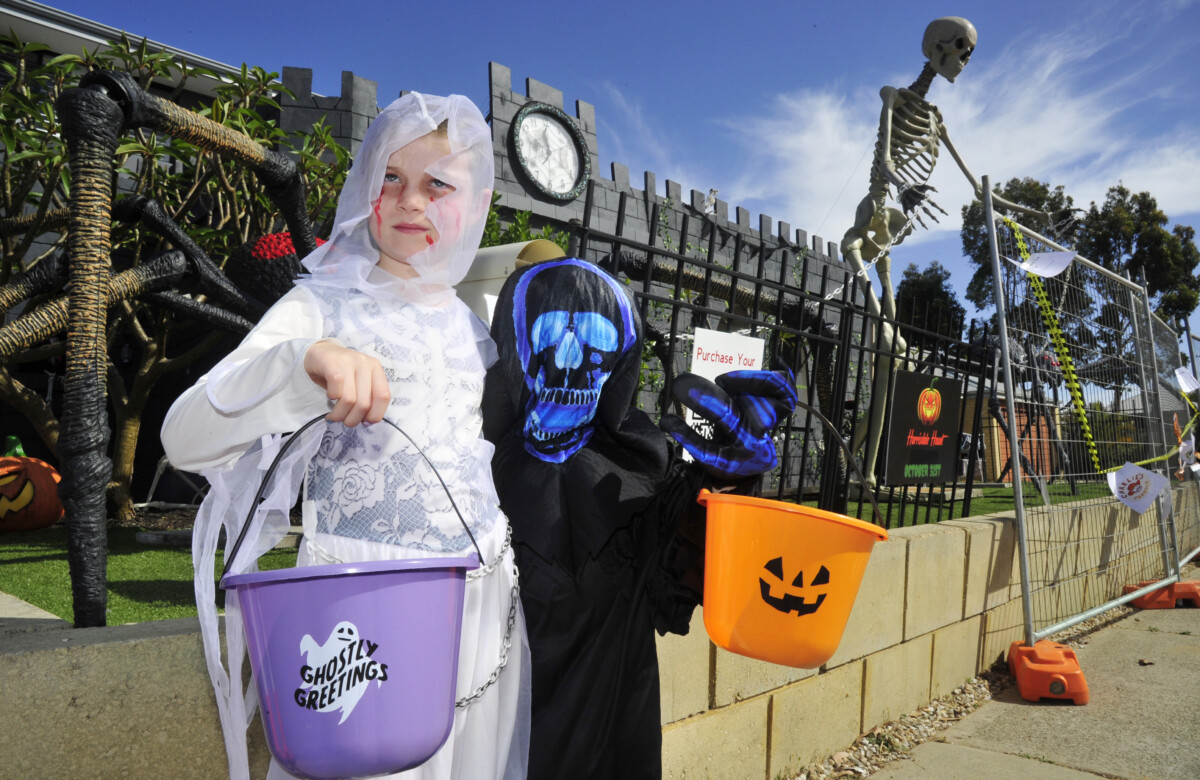 By Tuesday morning they had sold almost 2000 tickets for $2 a pop, with all proceeds going to the Starlight Children's Foundation.
"When our youngest daughter Alyanah was recovering in hospital after her spinal surgery, she was really down in the dumps. Starlight would come in every day and do quizzes with the kids – she'd really look forward to that. It was the thing that would make her get up and make her bed and be ready for the day," Bianca said.
"So, we knew we wanted to give something back, and our goal was $5000."
If the family makes their target this year, they will have single-handedly raised over $17,000 for charity and community organisations since 2018.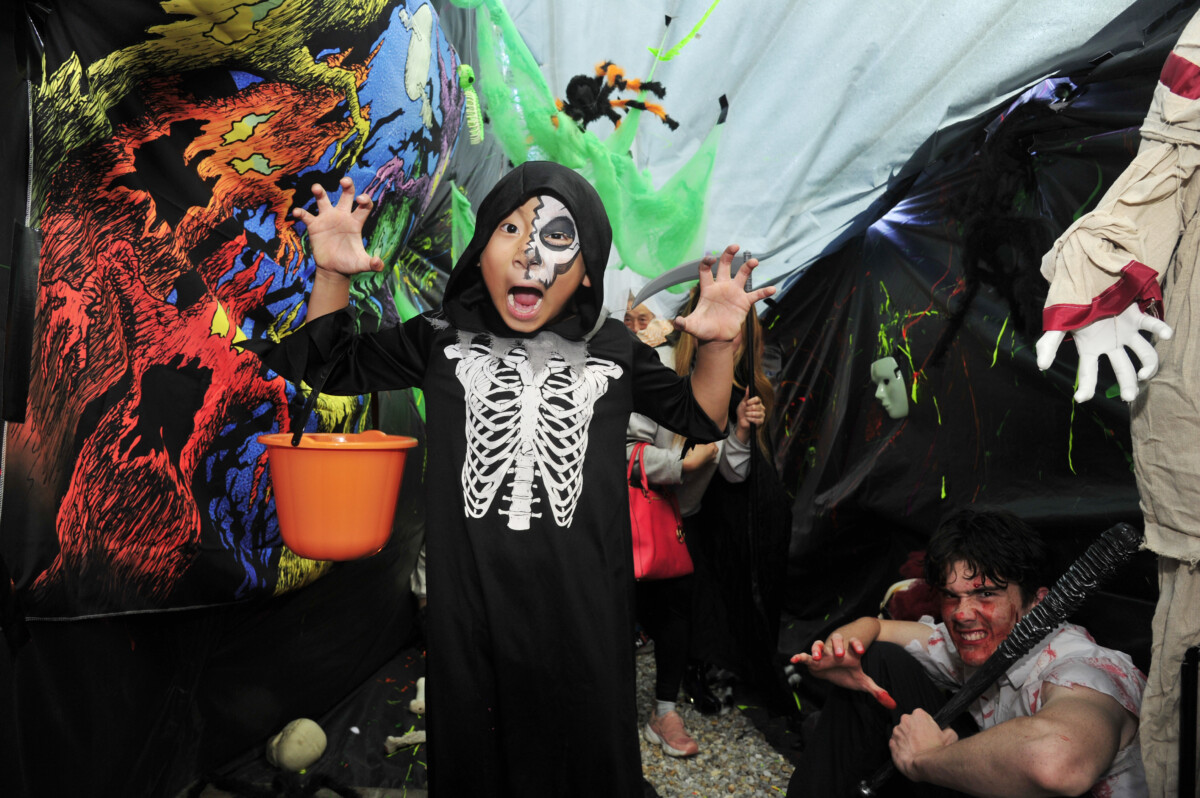 It's been a labour of love for Bianca and Cam – the event is completely funded by the family and any local sponsors willing to come along for the ride, with all funds raised from the event donated to charity.
And it consumes up to eight months of the year, with planning for this year's Haunt beginning in March and construction of the interactive enchanted castle façade complete with 'Nightmare Before Christmas'-themed clock, commencing in June.
"And we're not builders, Cam and I," Bianca said.
The pair even used precious annual leave days to make sure Tuesday's event was a spooktacular success.
And it's not just one day either; the family revel in the build-up to the last day of October by organising a skeleton scavenger hunt throughout the month.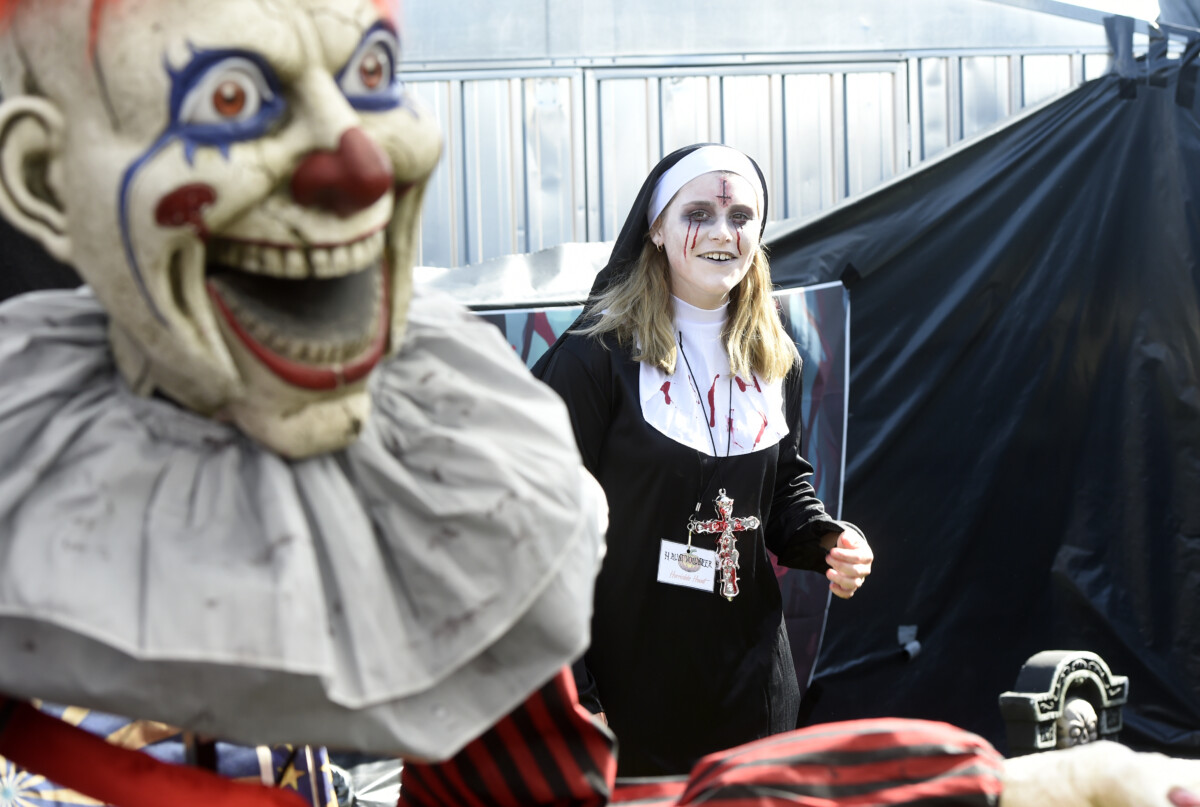 After this year's mammoth effort, Bianca and Cam have decided it's time to hand the baton on to someone else.
"I'd really like to thank our wonderful sponsors – without them the Haunt doesn't go ahead, because the costs exceed anything we raise."
Praise for the event and for the Busbys has been coming in thick and fast.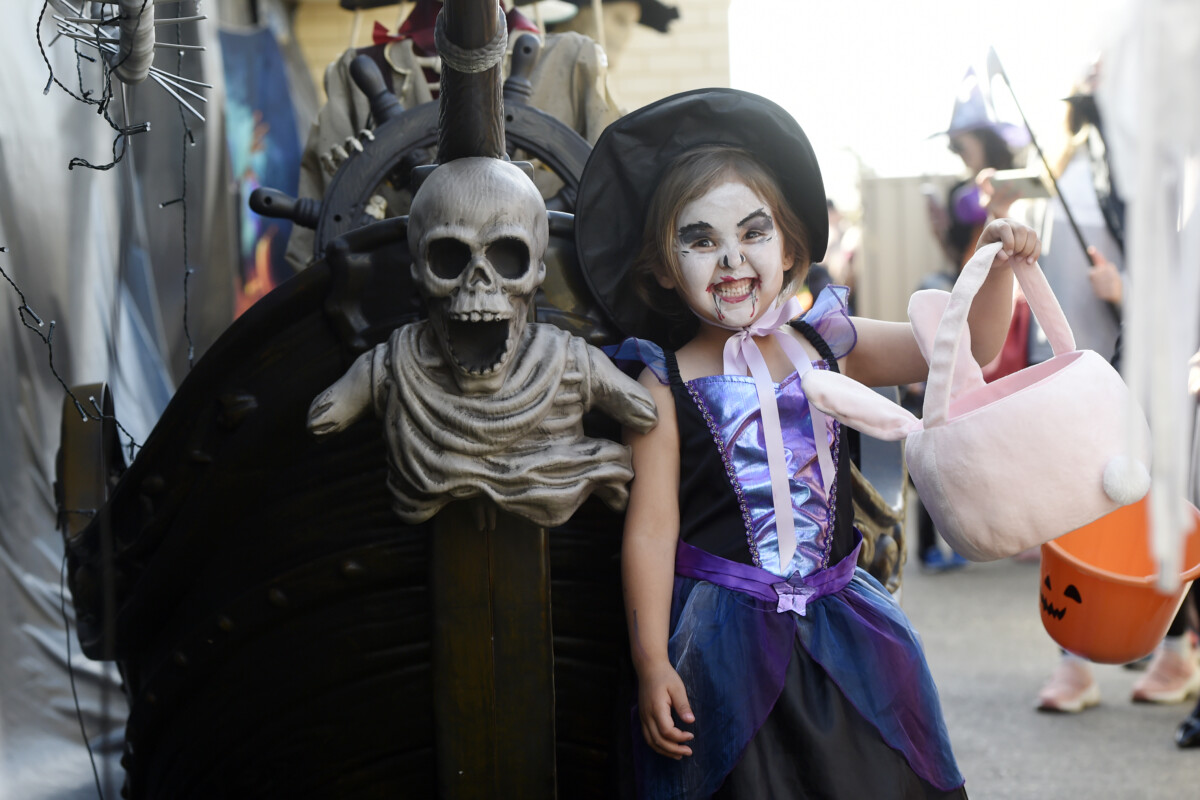 "Thanks so much for all you did, it really helps bring the whole Arion Estate alive! I love the build-up including the skeleton hiding. I'm still laughing at the group of kids falling over because the entrance you did made them all (and me) jump. Classic," Lisa said.
"Thank you Busby family for all that you have brought to the Harrisdale community. The turnout was massive and it's all a testament to your hard work and commitment," Andrea said.
"Thank you Busby family for putting in so much time, effort and money to make such a wonderful event for our community over the years. You paved the way to Halloween fever in the area and we love to see it," Casey said.