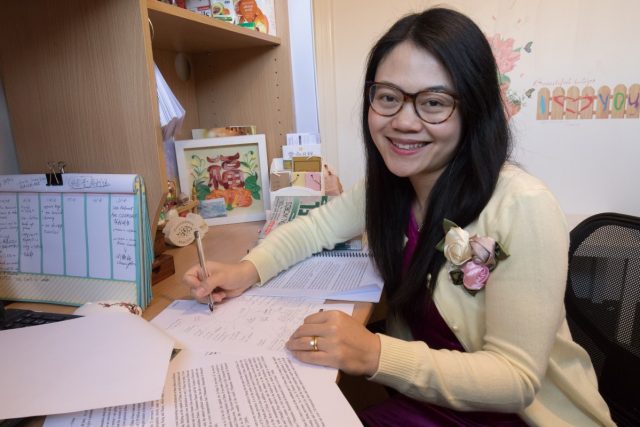 It only took her four years, but Maddington resident Jiamin Li is already a finalist at the WA Training Awards in the category of Cultural Diversity Training.
Born in China, Ms Li had a successful career in the banking industry and, after coming to WA in 2015, she undertook studies in English.
Already fluent in both Cantonese and Mandarin, Ms Jiamin hopes to use her new skills to become an interpreter and contribute to a better under- standing between Australia and Chinese cultures.
When she came to Australia in 2015 she studied a training course at South Metropolitan TAFE where she obtained a multitude of qualifications including a Certificate III and IV in Spoken and Written English and a Certificate of Settlement Language Pathways to Employment and Training.
She received a Certificate of Acknowledgement for TAFE's Harmony Day earlier this year.
Ms Jiamin was nominated by her teachers to participate and they strongly recommended her to attend as they acknowledged that she had done well in the training courses.
"I am surprised and happy by the result but, more importantly, I am humbled by being selected as a finalist," she said.
"This award has given me great courage and incentive to pursue further training which will no doubt help me to achieve my career goals."
If Ms Li won the award she said she wanted to write a book that reflected the cultural differences between China and Australia.
In the long term she wants to go back to the banking business to do research on how the financial industries operate and improve their business operations.
"By means of research and survey I may gather sufficient materials to write books as my humble contributions in the financial field to this multi- cultural society," she said.