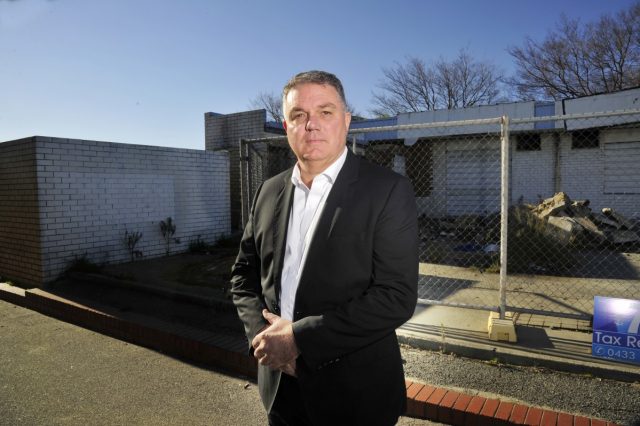 City of Gosnells mayor Glenn Dewhurst is still sitting on the kerb with no office or administrative support while council considers the provision of Tuesday's council meeting.
On June 25, councillor Dave Griffiths put forward the motion to rid the mayor of his office and administrative support within the council building as multiple concerns were raised about the mayor's alleged misconduct.
The council concluded that the mayor didn't comply with most of the resolutions given at the previous meeting and didn't attend valid counselling sessions as requested by council.
Mr Dewhurst told The Examiner that someone connected to the councillors informed him on Monday that he wasn't going to get the office back and the per- son said this was because council elections were coming up in October.
"I knew, walking into that meeting, that I wasn't going to get it back no matter what I said," he said.
He also stated several times that the decision made by the council was purely political.
"They see me as a risk and they think this will affect their results during the election," he said.
"They are that concerned about the threat of a new wave of people coming into local government that they could lose their positions.
"Quite frankly nearly all of them can.
"The only bad thing about not having an office is that I am out and about driving 25 to 600 kilometres a week and the ratepayers are having to pay for this."
Mr Griffiths said Mr Dewhurst didn't do anything to restore the confidence of council and said he was disappointed with the current situation.
Counselling was a hot topic during the meeting as the council requested the mayor undertake immediate counselling but the mayor did not comply with this resolution.
Mr Dewhurst was asked several times about counselling during the meeting, as councillors wanted him to disclose the organisation he used to receive this help.
Mr Dewhurst didn't disclose any information but mentioned he never intended to undertake counselling until a professional organisation approached him and suggested he attend a business course.
"They didn't stipulate that I had to tell who it was and I wasn't going to give them the courtesy of telling them all of that," he said.
Mr Dewhurst said he took $2600 from his own pocket to pay for the business course.
"I could have gone to the ratepayers but I didn't do that because I don't want ratepayers to pay for their political games," he said.
According to council, this resolution was created to assist him in developing strategies to ensure his behaviours are in accord with council's expectations and the city's code of conduct.
Councillor Ron Mitchell questioned chief executive Ian Cowie on Mr Dewhurst's training and Mr Cowie said he was aware that the mayor received assistance.