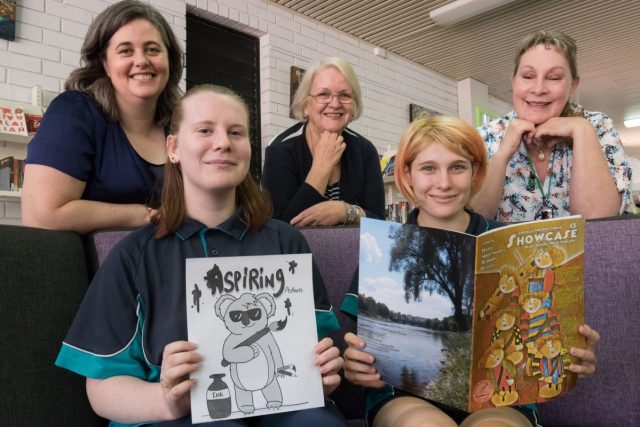 Some talented local students now have their own children's corner and it will be called "Aspiring Authors" which will include a collection of material written by Southern River College students in the new edition of the Showcase – a Gosnells Writer's Circle (GWC) publication.
GWC commenced in 1982 with the aim of promoting writing within the City of Gosnells.
Today the group is flourishing with a membership of 30 people and a circle of friends email list of more than 200 local, interstate and international friends in the group.
A few years ago Barbara Gurney from GWC was invited to Southern River College to talk to the students about writing.
She then spoke to the Writing Club coordinator Erin Smith about the possibility of featuring student work in the quarterly publication from the Gosnells Writer's Circle.
GWC coordinator Barbara Gurney said GWC member Sioban Timmer, who writes for children, initiated the idea of encouraging children to write.
Not long after that Ms Gurney suggested that the entire "Kids Corner" of Showcase should be taken over completely by the students from Southern River College which includes writing, editing and graphic design.
"So much emphasis is on sport-based programs, we want to give the opportunity to show the literary work of young people," she said.
The showcase is now officially in existence and the community will have the chance to read a full section made by graphic design students.
The first "takeover edition" of Showcase will be released on November 9, 2019 from 2-4pm at the Lyal Richardson Hall.