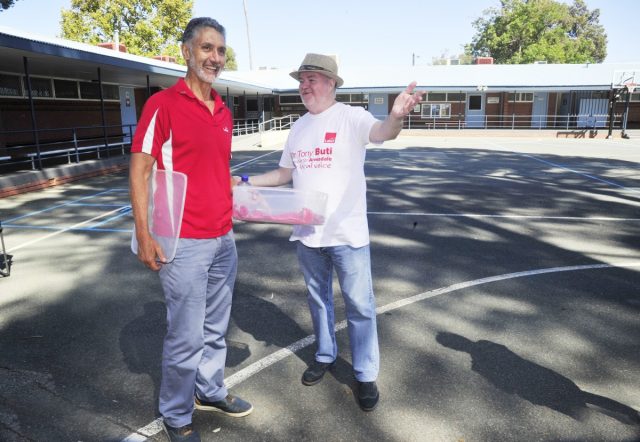 Armadale has a new Minister.
After serving more than 10 years as the Member for Armadale, Dr Tony Buti has been re-elected and promoted to Minister.
Dr Buti was elected as the Member for Armadale in a by-election on October 2 2010.
He ran for the seat after Alannah MacTiernan resigned, opting to run for Federal parliament instead and Dr Buti has maintained the position since.
During the caucus meeting on Wednesday morning, it was officially declared that five new Ministers would reside in the Cabinet, including Member for Armadale Dr Tony Buti, Member for Morley Amber-Jade Sanderson, Member for Baldivis Reece Whitby, Member for Bunbury Don Punch and Member for Perth John Carey.
In a massive victory, Tony Buti's margin sat at 83.8% in the Armadale electorate on Wednesday afternoon making his seat one of the most secure Labor seats in the southeast.
An announcement on Dr Buti's portfolio is expected tonight.
A man of many talents, Dr Buti completed his PhD, which dealt with guardianship law, and the Stolen Generations at Oxford University.
He has written multiple books, including topics such as the removal of Aboriginal children from their families and a biography of Sir Ronald Wilson, who was a human rights activist and lawyer.
Dr Buti's seniority in the government and his many achievements has led him to receiving the portfolio of Finance; Lands; Sport and Recreation; Citizenship and Multicultural Interests.
Gracious in his achievements, Dr Buti has advised locals he will still be a dedicated local member, despite his promotion.
"I feel honoured and privileged to be part of the second term Cabinet for the McGowan Labor Government, and I am excited by the challenges ahead," he said.
"But I will continue to ensure that I will also work equally hard for my local community who elected me into Parliament."
Premier Mark McGowan said he was pleased to announce his new Cabinet team, stating that being a Minister is a privilege that comes with significant responsibilities.
"I am confident my team will carry out their duties responsibly and diligently, and we will continue to govern in the interests of all Western Australians," Mr McGowan said.
"My Cabinet team includes a mix of experience and renewal, with members from the city and the regions.
"Our new Ministers worked extremely hard during our first term, and have each proven themselves ready to take on a new role on behalf of the WA community."