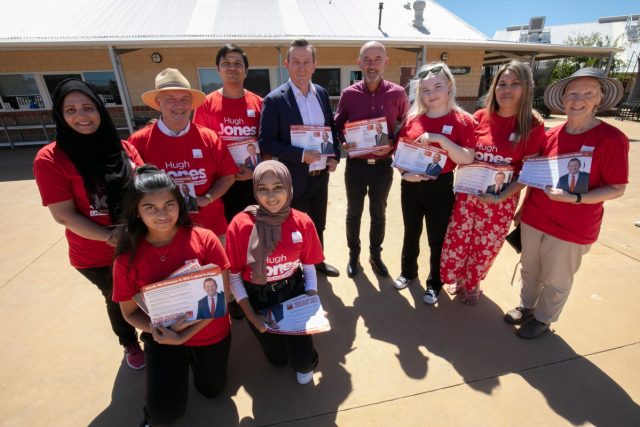 In an unprecedented landslide, the Labor Government and has reclaimed the seat for Darling Range after losing the seat in the 2018 by-election to Liberal Party's Alyssa Hayden.
After severe bushfires, coronavirus and Clive Palmer trying to sue Western Australia, Mark McGowan's Labor government has had unprecedented obstacles throughout their 2017-2021 term.
It hasn't gone unnoticed by Western Australian's though, who re-elected the McGowan government and simultaneously pushed the Liberal Party out of the opposition leader position, which is now held by the National Party.
Newly elected member for Darling Range, Hugh Jones, said he would work hard for the electorate.
"I am honoured and humbled to have been elected as the Member for Darling Range and thank the electorate for placing their trust in me.
"I will work hard for the electorate ensuring that our interests are represented, and being open to ideas and suggestions from the community."
Infrastructure projects promised pre-election will be a focus for Mr Jones, who committed to road upgrades and a new health hub in Byford.
"This area is experiencing significant growth and I intend to positively facilitate the introduction of major infrastructure projects including the Byford Rail and Tonkin Highway extensions and the Byford Health Hub, as well as investment in local roads to improve safety and accessibility.
"I have much to learn and will always remember that I serve the electorate."
Other local members, including Member for Armadale Tony Buti, congratulated Mr Jones.
"I'm absolutely delighted that my good friend Hugh Jones has been elected for the neighbouring electorate of Darling Range," said Dr Buti.
"I think we can further represent the interest of our communities, working together."
Dr Buti was re-elected for the seat of Armadale, which marked his tenth year in the position.
Labor member for the East Metropolitan Region, Matthew Swinbourn, said the election result was a testament to the strong leadership and governance of the McGowan government.
"This was recognised by the people of Darling Range, who voted to elect Hugh Jones as their local Member."
"What's exciting for the people of Darling Range is that Labor has made a number of ongoing commitments … and a range of new commitments that will make a significant difference to the lives of people in this community."