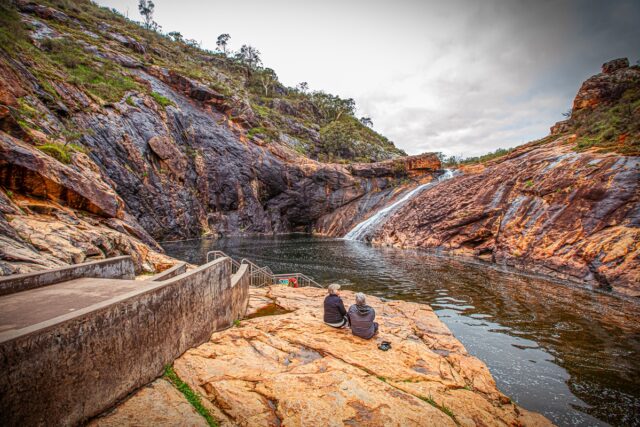 Important upgrades to the Jarrahdale Cemetery carpark (adjacent to Kitty's Gorge) will kick off this month, increasing accessibility to one of the Shire of Serpentine Jarrahdale's biggest tourism attractions.
Stage 1 works will run from 13 – 30 November, and will include an upgrade of the existing carpark, along with the integration of kerbing, a dedicated disability bay, efficient drainage systems, and clearly defined line markings.
A new footpath will also be installed, connecting to the existing pathway network.
The project is part of a broader investment at the cemetery and trailhead to improve access, and marks the beginning of a two-staged upgrade plan.
In addition to the car park upgrades, the plan includes the construction of a new toilet facility at Jarrahdale cemetery, addressing a long-standing community need.
Shire President Rob Coales said the upgrades were one of many key projects set to improve the experiences of both locals and tourists in Jarrahdale.
"These developments are a significant step forward in ensuring our community enjoys modern, accessible, and safe amenities," president Coales said.
Temporary road closures may take place on Atkins Street and at Jarrahdale Cemetery during the construction period.