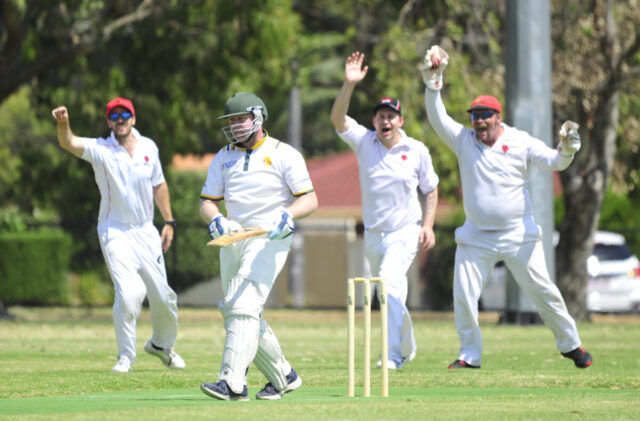 Fifth Grade have had a commanding win against Thornlie after making 9-275 last week.
Rhys Mackie (4-27) bowled superbly early as Thornlie fell to 3-25.
They steadied to be 3-62 before Alex Pass stepped up.
Pass was superb, snaring 5-34 as Thornlie fell to 118 all out. In the second dig Armadale ended up on 6-75, with Robert Buckland making a fine 35.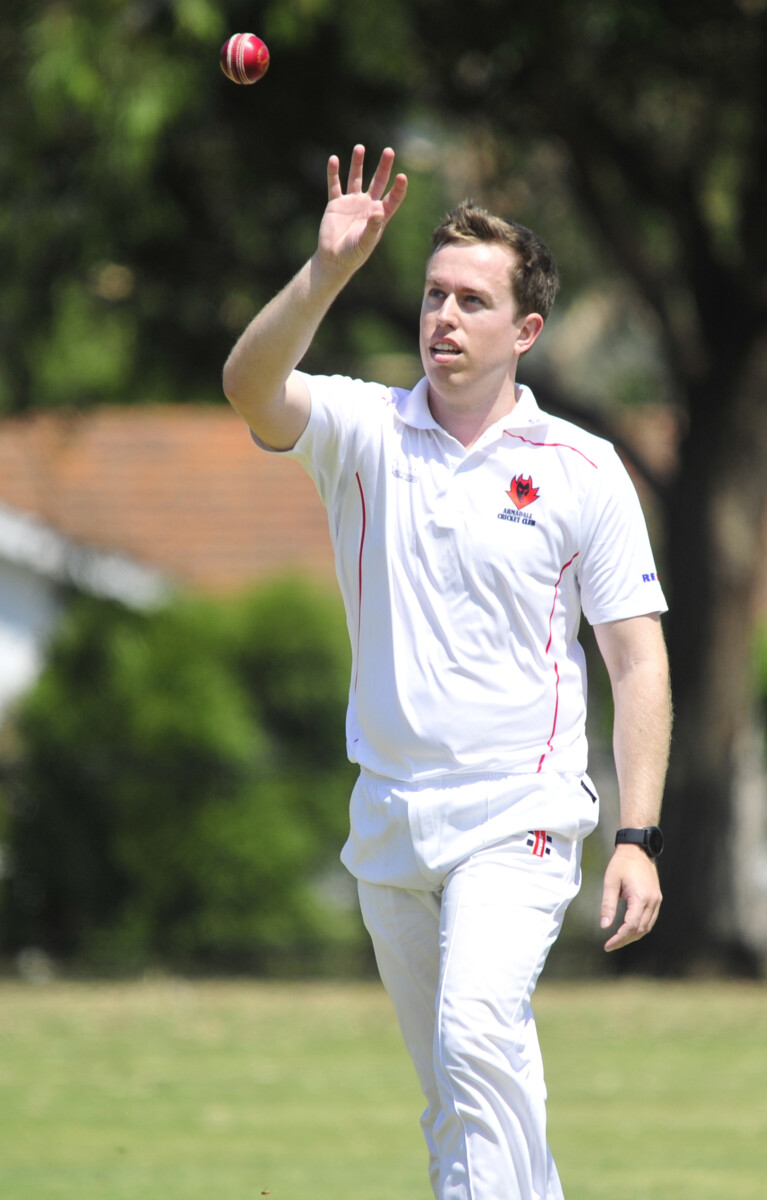 Seventh Grade
Seventh Grade were chasing Maddington's 138 from last week and were in a spot of bother at 3-28. Enter Luke Williams, who batted brilliantly, firstly in a partnership of 59 with Michael Lansdowne (19), which then saw two quick wickets to see Armadale in trouble again at 5-99.
Kalon Fabbro (12) and Ash Garven (17) then supported Williams to see Armadale home. Williams was unfortunately dismissed just short of a century on 96 as Armadale finished on 192.
One Day B
One Day B have gone down in a thriller against Hilton Bicton who won the toss and batted. Armadale were well on top at 5-61 thanks largely to Venkata Tadepalli who snared 3-35.
Hilton fought back well however and finished on a solid 5-175.
In reply, Armadale fought hard, with 7 bats making double figures, 6 of which were over 17. Adbul Kareem Dudekula (26) started well at the top, while Sibin Augustine Jolly (22) and Atul Manocha (24) batted well in the middle overs. At 6-97 Armadale were in deep trouble, but Nikhil Surampudi (26no) batted well with the tail as Armadale fell just short on 166.
One Day C
One Day C took on Leeming and won the toss and batted.
It didn't go well as they were dismissed for 88. Shameem Chakkittammal was the top scorer with a fine 26no. In reply Leeming were always on top and finished on 162. Armadale fought well however with the ball, with Sinju Karim (2-16) and Sujit Pankajakashan (2-15) the pick of the bowlers. Leemon Thomas (2-6) and Anto Baby (2-25) also bowled well.
One Day D
One Day D played Maddington and won the toss and batted.
They never really got going, with most bats making a contribution, but no one went on for that big score. Ramesh Ramar was the pick of the batsmen with 23, while Dhanasekar Srinivasan finished on a handy 15no as Armadale finished on 9-145. In reply Armadale fought hard, but one batsman dominated the innings, where 13 was the second highest score as they made 5-183. Chandrasekaran Seenuvasan was the pick of the bowlers with 2-26.
One Day G
One Day G won on forfeit, while One Day H took on Leeming who won the toss and batted. Leeming were cruising at 1-68 before an excellent team bowling effort saw Armadale restrict Leeming to 9-129.
Derek Goscombe led the way with the ball, snaring 3-22, while Rob Goscombe (2-19), Melvin Paul (2-27) and Arun Veluchamy (2-19) all bowled superbly. In reply it was the Will Hunt show. Hunt batted superbly from the outset, smashing 11 fours and 6 sixes on his was to an incredible 122no. Brijesh Sharma (19) and Derek Goscombe (13no) also chipped in as Armadale made 3-192.
Under 17
The Under 17's played another T20 game taking on the undefeated Roleystone and won the toss and bowled. It was a good decision as Chetan Kalia (1-13 off 3) struck immediately.
At the halfway mark Roleystone were 1-68 but Tanuj Azad (1-6 off 3) bowled superbly to stem the tide, while Alen Paul (1-16 off 3) and Jayden McClure (1-9 off 2) also bowled well as Roleystone finished on 4-118.
In reply, Alen Paul went spano from the outset, hitting 19 from the opening over before retiring on 31 from his 20 balls as Armadale were sitting pretty at 1-46.
A collapse ensued as Armadale fell to 5-62. Gursimran Singh (15ret) and Rathish Karthikeyan (18 ret) then both batted beautifully to set Armadale up. Another couple of wickets saw Armadale fall to 7-102, and it came down to needing 8 off the final over to win the game.
Gursimran Singh (29no from 26 balls) came up trumps with a six and four to seal a thrilling win, while Alen Paul remained not out on a majestic 41 from 31 balls (including 2 sixes) as Armadale finished on 7-122.