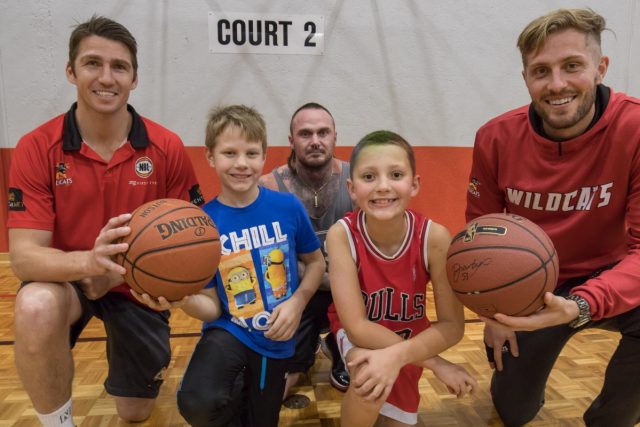 Many excited youngsters were given an early school holiday gift last week – a visit from Perth Wildcats players Damien Martin and Jesse Wagstaff. 
About 20 students from Kingsley Primary School participated in the Fathering Project activity with their fathers and father figures at Armadale Arena. 
Coordinator David Walker said the basketball activity was a fun-filled event for all involved. 
"We had shoot-off competitions between dads and kids, various skill games to eliminate shooters to the last person standing and relay competitions between different groups," he said. 
"The children got to witness their dad having fun and the dads had a chance to show their child how to have fun and be respectful to others in the process." 
Mr Walker said these sorts of activities were a good opportunity to strengthen the bond between fathers and their children and create lasting memories. 
For more information about the Fathering Project visit their website or call 6488 3182.