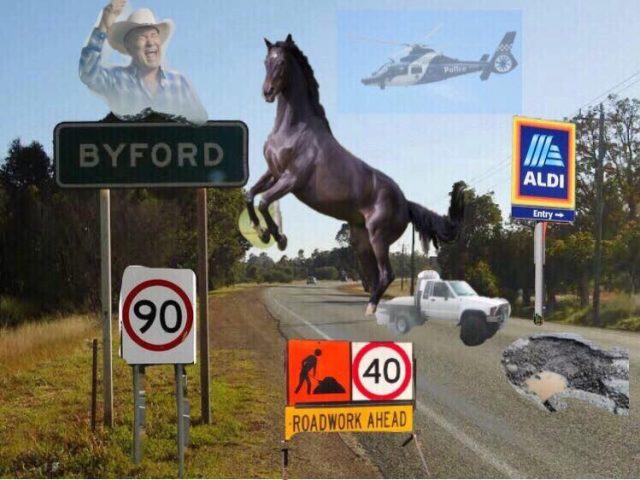 A tongue-in-cheek Facebook page which pokes fun at the every day happenings in and around Byford town centre has popped up on social media with many jumping at the chance to get their daily dose of laughs.
Dubbed the Byford Babble the page is run by an anonymous group of writers who refer to themselves as Babbles.
The group said that 90 per cent of their stories were based on real life events with each of the posts boasting a common theme and persistent characters such as Chad, Sharon, Brad and Susan.
"The Babble is a satirical conduit for us to make fun of things that make Byford well, uniquely Byford," the group said.
"On the main community Facebook groups Byvillians love to make fun of each other and the locality quite often for example potholes, helicopters, smoke and sirens mainly in Redgum Estate.
"So we thought we would build on principle and create a page just for making fun of real life day-to-day issues where the community can come together to a page and have some good hearted banter with other community members and take a moment to realise we don't need to be so serious all the time."
The group said they encouraged residents to send ideas, photographs and stories of real events happening in the community.
"When we started a few people shared it and the page started to get some likes… even the shire president likes to get in on the action," they said.
"We poke some fun her way so we are glad she can banter back."