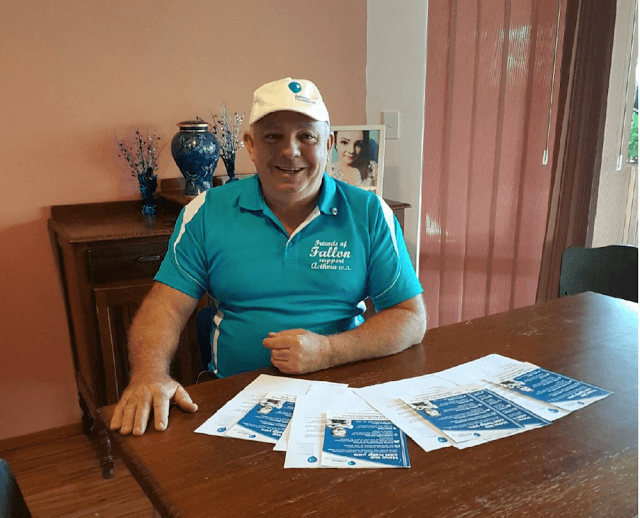 In memory of his daughter Fallon who passed away in 2015 from asthma Byford resident Keith Munday is on a fundraising mission to raise awareness and bring attention to the severity of the condition.
Mr Munday will walk from Byford to Augusta covering 288-kilometres over 12 days starting on May 1.
He will host a fundraising event in towns along his journey with nightly stops in Pinjarra, Harvey, Bunbury, Busselton and Margaret River.
Mr Munday will hold his first event on April 30 at the Byford Tavern before he starts his walking mission the next morning.
He said his daughter only suffered mild asthma, which was diagnosed in her early teens.
"She passed away just days before her 21st birthday," he said.
"We had no idea of the repercussions of asthma, we just assumed one puff every now and then and you'd be on your way.
"We never realised how important it is to use your preventative medication until now."
According to the Australian Institute of Health and Wellbeing about 400 Australians die every year from asthma with more than 50 per cent being preventable.
Reports also show across West Australia that one in nine people have the condition.
Asthma WA chief operations officer Ian Craig said Mr Munday's walking journey was about more than just fundraising.
"It's about the raising awareness of the importance of asthma management," he said.
"It's also about understanding that everyone's triggers are different and as long as you have an effective asthma management plan in place you can live well with asthma."
He said Mr Munday was doing a fantastic job in encouraging people to speak to Asthma WA so they could better understand their condition and manage it properly.
"At Asthma WA we are about wellness," he said.
"We are continually impressed by Keith's positive action under such tragic circumstances.
"He is very brave and is under taking an amazing adventure with such high appreciation."
To donate to Mr Munday's fundraiser online visit gofundme.com/AugustaAsthmaAdventure and for more information about asthma management go to asthmaaustralia.org.au/wa/home.