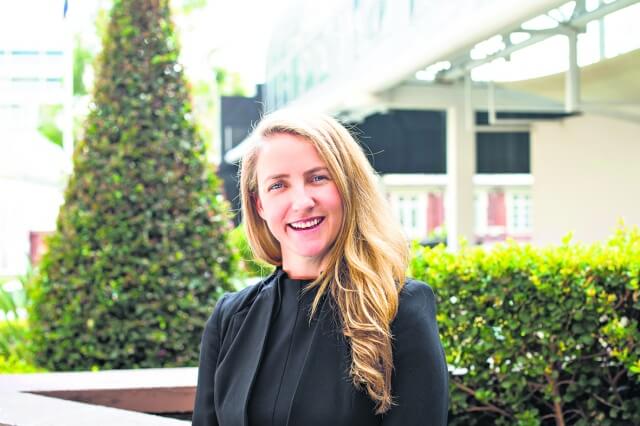 West Australian full-time workers were least satisfied of all Australian states and territories with their work according to a Curtin University report released last week.
The report entitled Happy Workers: How satisfied are Australians at work? Found WA and Victoria were last of Australia's states and territories when it came to being happy at work.
It also showed the youngest generation was generally happiest with their lives but that satisfaction dropped into our 20s, 30s and 40s as family responsibilities took over.
The report said people over 70-years-old were the most likely to say they were enjoying work, but that was because people working at that age were often doing so voluntarily rather than out of necessity.
Hilary Collis was 71-years-old and began work as a real estate agent in the southeastern metro area a year ago.
She was required to go back to work when her living situation changed but said she had enjoyed the challenge of getting back into a job later in life.
Ms Collis had already sold 14 houses in the southeast metro area and said coming out of retirement and getting into the workforce had been an enjoyable experience.
"I've been a lot healthier, too," she said.
"I'm more fit because I do have to do a lot more getting in and out of the car, in and out of houses."
She said later in life money did not play as big a role in her workplace happiness.
"When I was young it was more about the money – how much money I had coming in every week, when you can go out and things like that."
"Now it's more about personal satisfaction."
Women were marginally more likely to be very satisfied with their job than men – 31 per cent of women to 27 per cent of men.
Data for the report came from the national Household, Income and Labour Dynamics in Australia Survey and took a couple of months to compile.
Report author Rebecca Cassells said Western Australia's low satisfaction with work was linked to the longer working weeks compared to other states.
She said full-time working men were averaging about 46 hours-per-week and it had a big impact on job satisfaction.
"We can see in the study the longer hours you work each week shows a drop in satisfaction," she said.
Ms Cassells said she recommended greater flexibility in the workplace and an increase in opportunities for work-from-home roles would improve job satisfaction.
She said workers at small businesses were generally happier than employees at large ones, and ones which worked for themselves were more likely to say they were very satisfied with their work than ones who were not.
"We also noticed people working outside major Australian cities tended to report higher job satisfaction," she said.