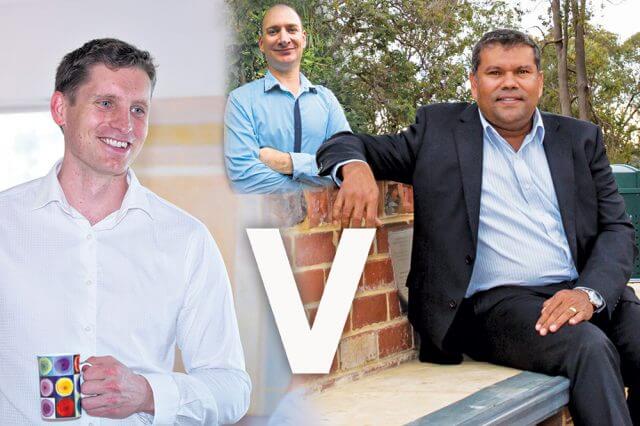 Voters in the Federal Seat of Canning will head to the polls for the fourth time in four years at the weekend following a marathon election campaign.
While other electorates have seen a flurry of promises and visits from political heavy hitters, the safe Liberal seat has maintained a lower profile.
The seat has been held by the Liberal Party since 2001 when former member Don Randall wrestled control from Labor's Jane Gerick.
Current member Andrew Hastie won the seat in 2015 following Mr Randall's death, which triggered a by-election.
Mr Hastie holds the seat notionally by 11.3 per cent.
His hold on the seat will be challenged by Labor Party candidate Barry Winmar, who runs the Fairbridge Foundation's Bindjareb Project.
The other challengers are Greens candidate Aeron Blundell-Camden, Australian Christians candidate Janine Vander Ven and Nationals candidate Jason Turner.
Among the promises in the electorate was Federal Labor's $1 billion commitment to state Labor's Metronet project, which would see the Armadale train line extended to Byford sooner.
At a federal level Labor has cited commitments to protecting Medicare and spending in education.
The Liberal Party committed to funding new mobile base stations in Lake Clifton and the Serpentine/Keysbrook area, which would improve mobile phone coverage in the area.
More broadly, a re-elected Coalition government would spend $33 million across 10 Primary Health Network Mental Health lead sites including the Perth South PHN, which covers the electorate of Canning.
The Perth South PHN will be investigating models of regional suicide prevention, including integration of suicide prevention and youth mental health activity.
Residents in the north east of the electorate, which includes Roleystone and the Shire of Serpentine Jarrahdale would also benefit from promises in Armadale, which is now in the seat of Burt.
Promises in Armadale include Labor's pledge to provide $25 million to kick start a solution to traffic problems on Kelmscott's Denny Avenue and $80 million towards the Armadale/North Lake Road Bridge to address congestion in Cockburn Central.
The Liberal Party is yet to form any firm funding commitment on the Armadale/North Lake Road Bridge or Denny Avenue projects but has committed $10 million towards the overdue $25 million Armadale Aquatic Centre redevelopment.
The NBN has been a prominent issue with the Coalition maintaining its fibre to the node model, while Labor has pledged to roll out its fibre to the premises model, which would be more expensive but would provide faster internet speeds.