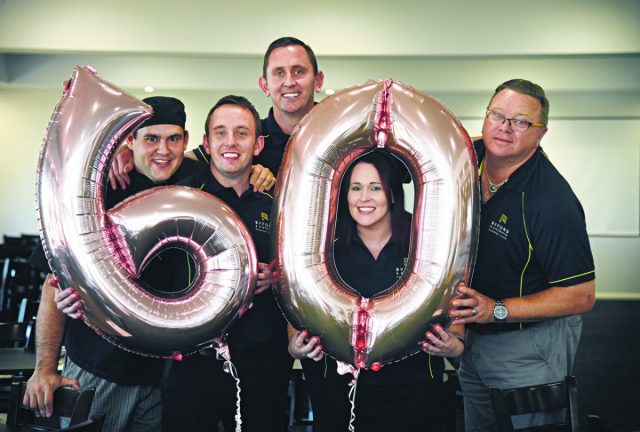 The champagne will be flowing and there will be beers aplenty this weekend, as locals gather to celebrate one of Byford's most iconic establishments.
The Byford and Districts Country Club is celebrating its 60th year as an incorporated club, with celebrations spilling over two nights to mark the big occasion.
Chief executive Mark O'Neill said since its inception the club had filled a much-needed social gap within the Serpentine Jarrahdale region and was now renowned as a pillar in the local community.
"Throughout the years the club grew to include a number of sporting avenues for local residents and we are very proud of the success the groups such as the Byford Bowling Club and Byford Pool Club have had," he said.
"Many relationships have formed through meeting at the club and we still even have members who signed in their dates in our guest registers in the early 60s that still frequent the club."
The 60th celebrations will kick off on Saturday night with a performance from 1980s Australian rock legends Mental As Anything, along with support act Hi NRG and a DJ from 5pm.
A number of long-term members, funding partners and key contributors will be invited to a special three-course dinner and entertainment next week to celebrate the evolvement of the club over the years.
Mr O'Neill said the most significant change in the club's history was the $5 million relocation project to its new premises on Linton Street North.
"The club's previous membership fluctuated at around 350 members, who were serviced by a predominately volunteer staff base," he said.
"Like most clubs the sustainability and financial security of the club has always been a key focus and it's only been through the hard work, blood, sweat and tears of so many volunteers and committees over that 60 years that helped us to get to where we are now."
The club today has more than 12,000 members and employs 45 staff, the majority of whom reside within the Serpentine Jarrahdale region.