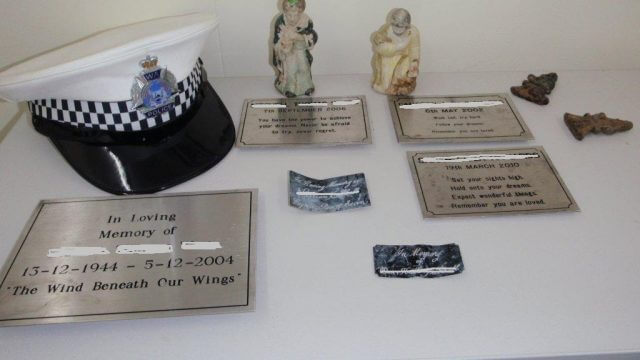 A 34-year-old man has been charged in relation to the theft of plaques from war memorials and cemeteries, including the Byford Memorial Park, following a search at a Mandurah property this week.
Police executed a search warrant at an address in Eacott Street about 5.10pm yesterday in response to a number of thefts across the southeast and south metropolitan districts.
Two long necked turtles were also found and handed over to an animal rescue centre.
The search followed last week's recovery of plaques allegedly stolen from Byford Memorial Park in South Western Highway on January 1.
A number of the plaques had been found in a backpack that was handed over to Mundijong police.
As a result of the search police allegedly uncovered more metal plaques, which included war memorial and national servicemen plaques.
Other items seized from the property included a small amount of methylamphetamine and other drug paraphernalia.
The man was charged with one count each of possessing a prohibited drug, possessing drug paraphernalia and possession of stolen or unlawfully obtained property.
He received bail and was due to appear in Mandurah Magistrates Court on March 11.
The investigation is ongoing in relation to the possession of protected wildlife and other items seized from the property.