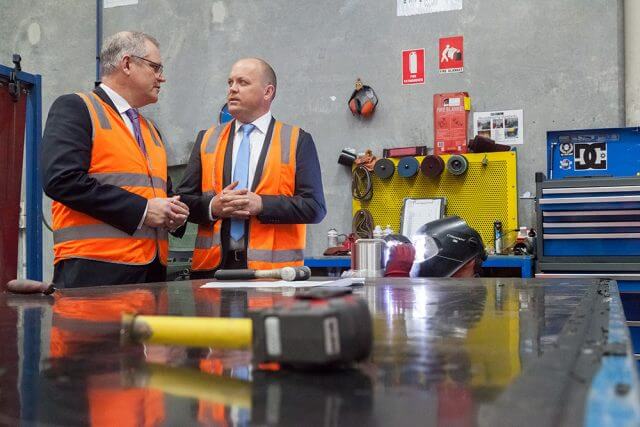 Federal Treasurer Scott Morrison visited Perth's southeastern suburbs on Tuesday to spruik the Coalition's one per cent tax cut for small businesses unveiled in the most recent federal budget.
Mr Morrison visited Artex Enterprises in Kelmscott to talk about the cut as well as other small business issues.
He said the reduction in company tax to 27.5 per cent this year would boost the economy.
"Everything counts when you're in a business," he said.
"Particularly when you're going for new contracts, things are always tight, any dollar that you're not giving to the government in tax is a dollar that you're investing back into your business.
"What was clear is that if you provide this tax relief particularly to small and medium sized businesses that is the surest way of supporting jobs and growing the economy."
Mr Morrison also attended a small business forum in Gosnells but the Examiner editor was barred from entering.