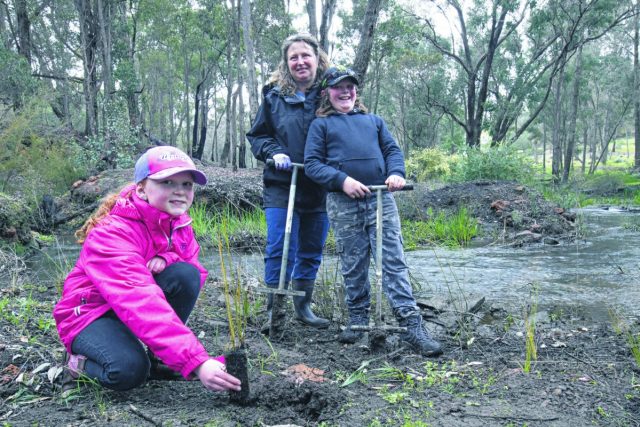 About 25 people rolled up their sleeves and dug deep last week for a planting event like no other when Landcare SJ held its inaugural R U Ok? Planting Day on September 13, which saw people from across the Serpentine Jarrahdale community come together for a common cause.
Executive director Francis Smit said R U Ok? Day was a great initiative that encouraged conversation and listening and reaching out to others who just might not be on top of things.
"We chose Gooralong Brook because it is a beautiful site, peaceful and tranquil and a great place to start a conversation and ask how your friends, colleagues or even strangers are going," he said.
"Landcare SJ has been working at the site for years and there are some enthusiastic volunteers up there from the Jarrahdale Heritage Society."
Mr Smit said the group, which included members from the Rotary Club of Byford and Districts, Peel Harvey Catchment Council and Shire of Serpentine president Michelle Rich and councillor Bill Denholm, planted 1500 sedges along the waterway to stabilise the banks.
The inaugural planting event will now become an annual event on the Landcare SJ calendar.