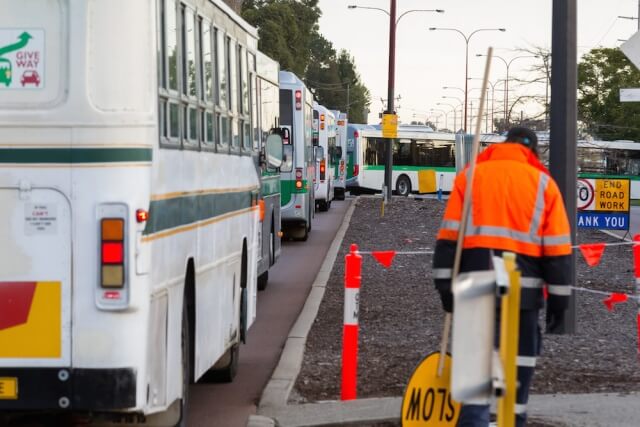 Transperth have urged passengers who use the Armadale and Thornlie train lines to plan ahead due to a 17-day disruption, which will run from January 6 to 22.
The train lines will be halted to allow work to be carried out on railway infrastructure for the upcoming Perth Stadium Station.
Transperth spokesman David Hynes said trains would operate at a significantly reduced frequency.
"The Armadale line will run at a 30-minute frequency on weekdays with Thornlie line services," he said.
"Some weekend and all weeknight Armadale line services will be replaced with buses."
Mr Hynes said Transperth had planned this latest series of works on Perth Stadium Station to coincide with the quietest time on the Transperth network, which included the post Christmas period, during school and university holidays and outside AFL season.
"Works to complete the stadium station and the Victoria Park stow roads which will enable up to 28,000 passengers to leave Perth Stadium within an hour of an event cannot occur without the disruption," he said.
"Due to the complexity of the track works and the need for trains to switch to a different set of tracks Armadale line passengers will need to change trains when they pass through Carlisle Station and the Mint Street level crossing will close for the duration."
Mr Hynes said passengers were encouraged to plan ahead, consider alternate travel options or to take a holiday or work from home.
"If they must use public transport they should leave extra time and prepare for delays," he said.
"Trains will be limited and journey times longer."
For advice on how to get around during the shut downs and for more information visit transperth.wa.gov.au or call the Transperth info line on 13 62 13.