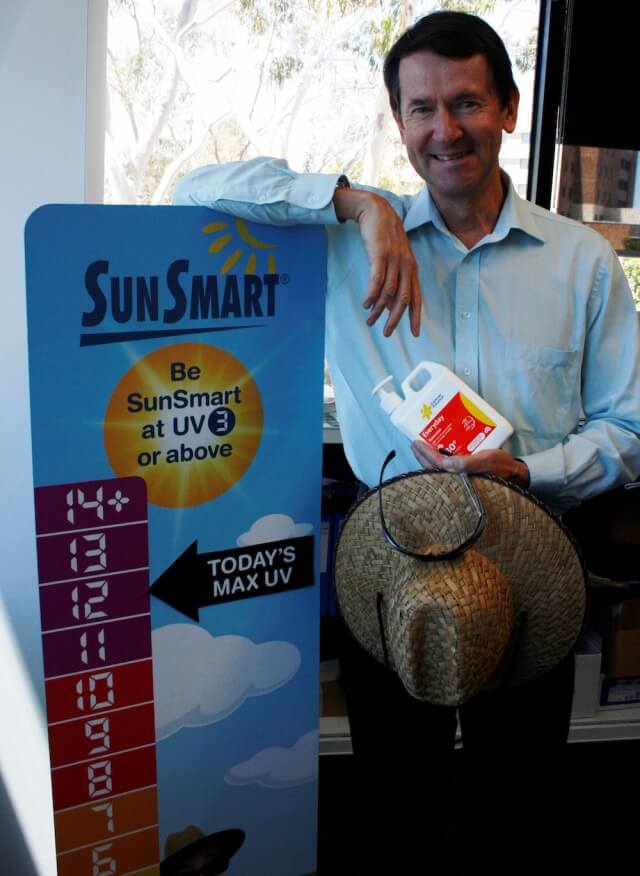 The launch of the Cancer Council WA's SunSmart campaign on December 11 resonated with Clifton Hills resident Sheila D'Angelo.
Mrs D'Angelo has been battling melanoma for almost a year and said one of her main goals was to warn people about the dangers of being out in the sun unprotected.
"You don't really think about the harm you are causing your body when the sun is bearing down on you," she said.
"Summer is great, you can go swimming, go down to the beach, spend a lot of time outdoors but you have to be aware of the sun.
"It burns the skin, it is harmful if you do not protect yourself properly."
Mrs D'Angelo said it had been a long two years but she was determined to beat cancer.
"I don't know what the future holds," she said.
"But I'm not leaving without a fight."
SunSmart manager Mark Strickland said the SunSmart campaign would run over summer when the UV radiation was most intense and unprotected skin could become damaged quickly.
"Sun protection can be a low priority for many young people because they can tend to think of themselves as 'bullet proof'," he said.
"It is the easiest cancer to avoid yet it kills more people each year than the national road toll."
Mr Strickland said West Australians had among the highest skin cancer rates of all Australians and treatment of skin cancer cost the state more than $70 million a year.
He encouraged all West Australians to be more vigilant about sun protection when the UV was at three or higher in order to reduce their risk of developing skin cancer.
To learn more about being sun smart visit myUV.com.au/campaign.