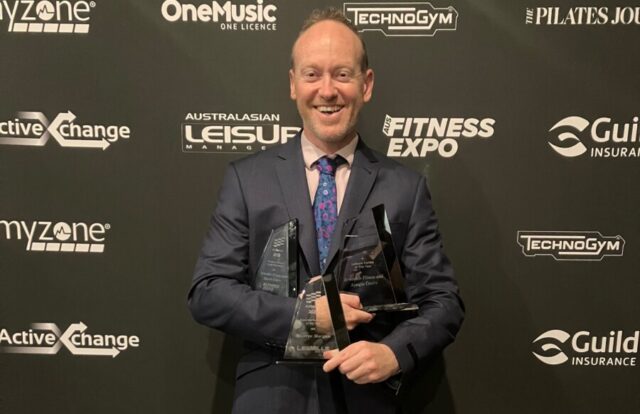 The Armadale Fitness and Aquatic Centre (AFAC) has already gained a reputation as an industry leader, but now they have the award to prove it.
Earlier this year the centre and its staff were named as state and national finalists in seven separate AUSactive categories.
On Saturday AFAC was officially named 'Leisure Centre of the Year', beating out entries from all over Australia.
Judges were impressed by the centre's demonstrated customer satisfaction scores, its higher than industry-average usage rates across all areas – attendance, membership and gym usage – the centre's commitment to high standards, and its comprehensive staff training and inductions.
Staff were thrilled to receive in total two AUSactive national awards and one state award; in addition to the top gong, AFAC took out the People's Choice Large Business awards, and Sherree Morgan was named WA's exercise instructor of the year.
"AFAC as a centre embodies all aspects of health and fitness, group fitness especially brings the aspects of strength, togetherness and inspiration, whilst still maintaining the most important element of fun," Ms Morgan said.
"I feel honoured to be recognised for my hard work and achievements, however, it is also super humbling. I will continue to develop myself as an instructor to be able to maintain the high standard I have."
The City of Armadale along with the AFAC staff are elated with the awards and recognition they bring.
"These awards further cement AFAC's position as one of the leading recreation facilities in Australia," mayor Ruth Butterfield said.
"Since opening in 2019, AFAC has surpassed every industry benchmark, some by more than double or triple, across all areas of operation.
"The team really do aspire to our goal of making a practical difference in our community every day and these awards just help prove to the team that they are making a difference and acknowledges their great work.
"The fact that AFAC can represent Armadale on the national stage and come away winners is an added bonus. To be recognised as an industry leader by both governing bodies, being AUSactive for fitness and Swim Australia for Swim School, at the Australian awards on the same weekend is such a thrill for our team.
"I would like to thank all staff at CoA, and the elected members, who continue to support AFAC being a wonderful facility for the Armadale community."