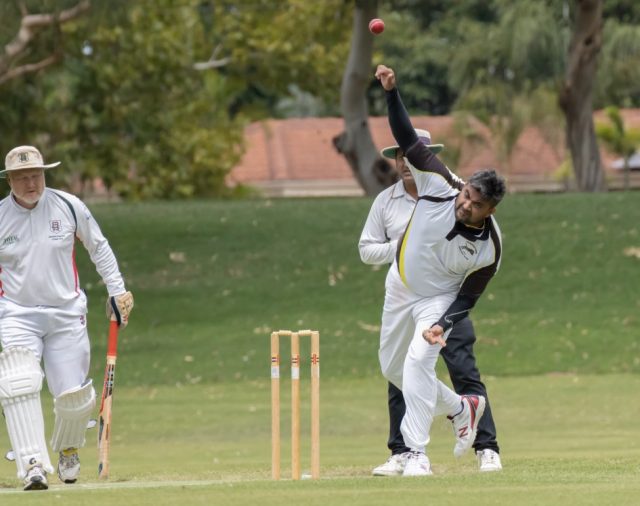 The Cannington Tigers' D-grade One-Day side moved through to the 2020/21 grand final with a stunning victory over Riverton Rostrata.
Returning to Riverton Reserve on Saturday afternoon, Riverton Rostrata won the toss and elected to bowl in ideal conditions.
Cannington opener Paul Inkster notched up 25 runs (including two fours), while fellow opener Neil Worland made 16.
Bowler Gihan Abeygunasekara (4/22) took down Worland, before going on to dismiss Jeffrey Howard (5), Richard Marshall (3), and Inkster.
Naleen Fernando (2/18), Manu Pathinaike (1/18), and Iffam Samidon (1/19) also impressed with the ball.
Batsmen Jordan Emberson (0) and Bryan Ogg (5) had plenty of enthusiasm, but collapsed under pressure.
The dismissal of teammate David Burgess (4) saw the home side fall to 7/80.
A spell from tailender Adam Bubalo steered Riverton Rostrata to a solid total of 7/105 after 25 overs.
Cannington openers Guththika Wijayamuni (2) and Roshan Rathnayaka (5) were sent packing after a few minutes at the crease.
The Tigers were left stranded on 4/23, following the quick dismissals of Maka Dias (7) and Hasi Kodagoda (23).
Eager to claim victory, captain Chaminda Mendis hit three fours and one six on his way to a commendable 39 off 59 balls.
Efforts from Pathinaike (20 off 13) and Fernando (12) guided the Tigers to a three-wicket victory away from home.
Emberson impressed with 4/21 from six overs, while Howard and Ogg secured one wicket each.
Cannington will face off against East Fremantle in this year's D-grade One-Day grand final, at Henry Jeffrey Reserve.