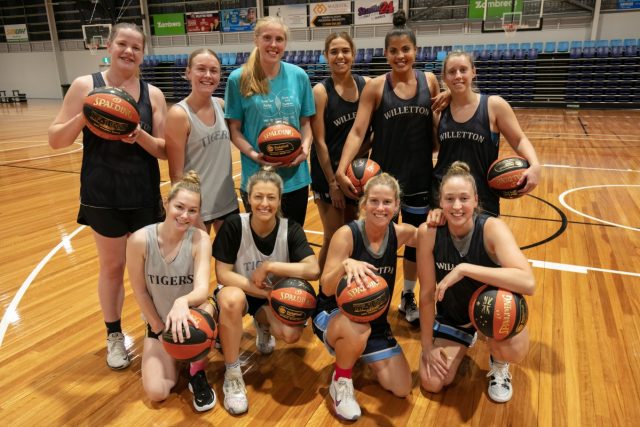 After months of pre-season training, the Willetton Tigers are now fully prepared for round one of the inaugural NBL1 West competition.
Returning to the Willetton Basketball Stadium, the Tigers will go up against Lakeside Lightning on April 17.
Willetton's women's team will hit the court at 5pm on Saturday evening, ahead of the men's side at 7pm.
With the new season just a few days away, Tigers' women's coach Simon Parker is extremely confident in his players' abilities.
"Defence is a big focus moving forward – we need to make it more of a priority…we have a few areas we need to improve on," he said.
"The team we have put together will be very competitive, and I like the chances we have at competing for a championship.
"The senior players are now ready for this, and it is up to them how far they want to take it."
Parker and the club are encouraging all local basketball fans to show their support for the Tigers in 2021.
"It's a very exciting year at the stadium, because we didn't get to use it to the full extent in 2020," he said.
"Game nights are going to be a spectacle, with a high standard of competition for both the men and women.
"Any young basketball players, who have the desire to play at the highest level, should come down to the all of home games.
"I know the players love playing in front of big crowds, so get down and support the teams in what should be a great year for the club."