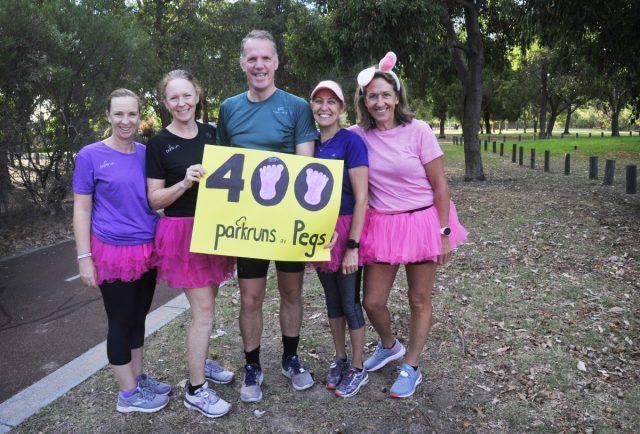 Riverton resident Andrew Pengelly, 53, has been promoting the benefits of the parkrun program for more than 15 years.
Mr Pengelly completed his first parkrun in England back in 2006, and has been involved in the program ever since.
He then joined the Canning River parkrun group in 2012, after moving from London to Perth's south-east.
Based at the Kent Street Weir, the group proudly holds parkrun events each and every Saturday.
"It's very welcoming…the program is set up for people of all abilities," he said.
"Everyone puts in 100 per cent, and enjoys being outdoors…we all support one another.
"The program has a great community feel."
Mr Pengelly suffered Parkinson's symptoms for many years, before being formally diagnosed with the disease in 2018.
Despite the diagnosis, Mr Pengelly continued on with the program as both a participant and a volunteer.
"Exercise is the best medicine…it's been shown to slow down the progression of Parkinson's Disease," he said.
"Parkrun is important for both my physical health and my mental health."
Late last month, Mr Pengelly celebrated after taking part in his 100th parkrun as a volunteer.
On Saturday, April 3, he was all smiles after completing his 400th parkrun as a participant.
"It was great to see so many people there on the day," he said.
"The Canning River parkrun group is great at providing support…it feels good to have such great friends."
Mr Pengelly is now aiming to achieve his 1000-run milestone, within the next few years.
Head to facebook.com/canningriverparkrun for more information about the group.